Watch the Iconic Thanksgiving Day Parade Live!
Sports & Leisure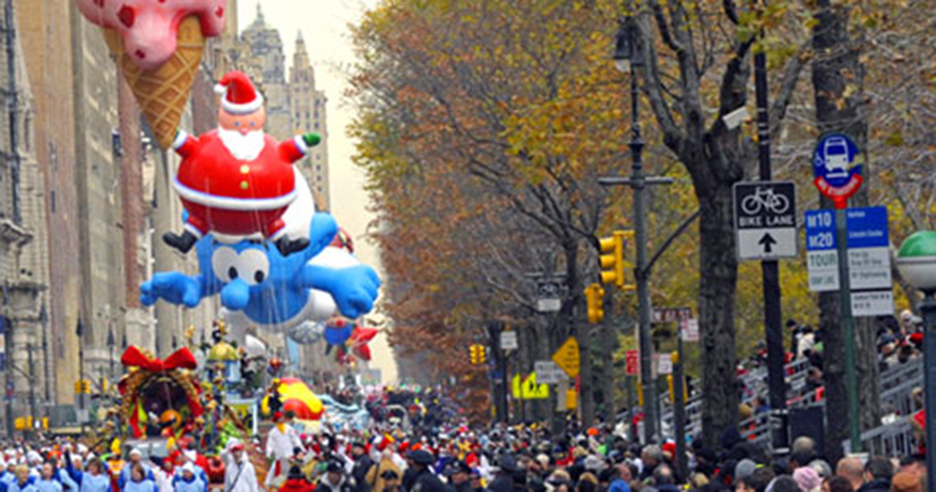 Inside Access from Chase invites you to a truly special event. You now have a once-in-a-lifetime opportunity to watch the iconic 86th annual Thanksgiving Day Parade live in New York City! You'll enjoy spectacular panoramic views of the floats, balloons and excitement happening on the streets below from Robert Restaurant on the ninth floor of the Museum of Arts & Design.
Join in the festivities and experience what spectators have enjoyed and been talking about for over 85 years. Each year the audience is awed by the spectacular parade floats, an ever-growing cast of character balloons, marching bands from across the country and celebrity performances. This year, experience the parade firsthand through the floor-to-ceiling windows on the ninth floor of the Museum of Arts & Design while enjoying a delicious Thanksgiving Day breakfast and family-friendly activities. The Museum of Arts & Design, located at Columbus Circle, offers an extraordinary view of the parade as it makes its way along the southwest corner of Central Park. You'll have a front-row seat to this esteemed parade and will soon want to make this event part of your annual Thanksgiving Day tradition.
Be a part of this remarkable Thanksgiving celebration and kick off the holiday season with your family and friends as it's only done in Manhattan.
This event will include:
Prime viewing for the 86th annual Thanksgiving Day Parade from the ninth floor in Robert Restaurant, of the Museum of Arts & Design in Columbus Circle
A delicious breakfast buffet
Fun and interactive family-friendly activities
Event Date:
Thursday, November 22, 2012
9AM - 12PM

Event Location:
Robert Restaurant
Museum of Arts & Design, Ninth Floor
2 Columbus Circle
New York, NY 10019

Event Location
Robert Restaurant, Museum of Arts and Design, 9th Floor
2 Columbus Circle
New York, NY 10019