Walter Payton NFL Man of The Year Luncheon and Game Day Party at Emeril's Delmonico
Sports & Leisure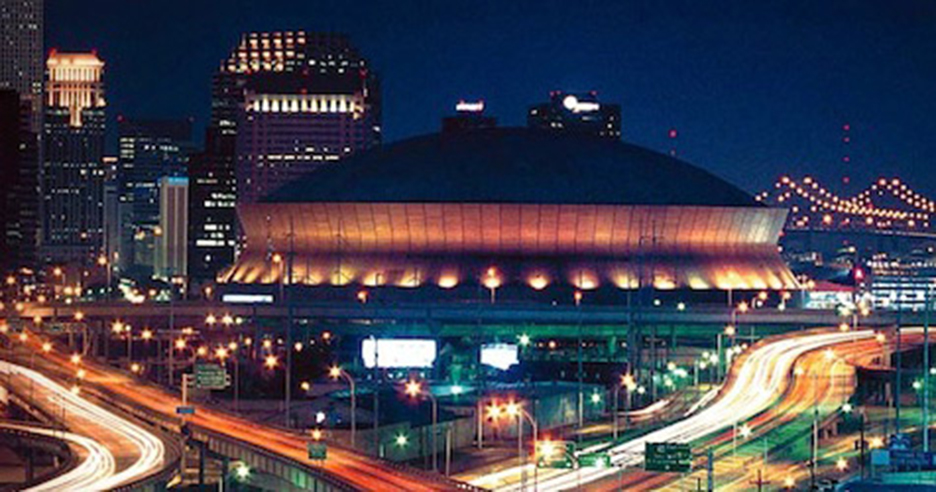 Inside Access from Chase invites you to two events taking place during the big football game weekend in New Orleans. Your experience will begin on Friday, February 1st, when you join football greats and league leadership at a very special private luncheon to witness the recognition of the Walter Payton NFL Man of the Year. NFL Commissioner Roger Goodell and Connie Payton will lead the event as nominees *and their families are recognized for their volunteerism and philanthropic work, as well as excellence on the playing field. You will be among a select group of one hundred to witness this historic event.
The Walter Payton NFL Man of the Year Award, now in its 43rd year, has become one of the most prestigious honors bestowed upon an NFL player. Thirty two players, one representing each NFL club, is nominated for the annual award. Past winners include Kurt Warner, Drew Brees, Peyton Manning, Dan Marino, John Elway, Joe Theismann, Roger Staubach, Walter Payton, and the first winner in 1968 - Johnny Unitas.
Among the panel of judges who select the winner are; NFL Commissioner, foundation leadership, the previous year's winner, and a number of former players.
Prior to 1999, the award was called the NFL Man of the Year Award. Shortly after Chicago running back Walter Payton passed away (having been the 1977 recipient himself); the award was renamed to honor his legacy as a humanitarian.
The Walter & Connie Payton Foundation (WCPF) is dedicated to the emotional healing of neglected, abused and underprivileged children by providing tools and opportunities to build self-esteem and encourage a better family unit giving hope for a brighter future. A portion of your ticket cost will go to the Walter & Connie Payton Foundation.
As an added bonus, you will have an opportunity at the luncheon to be photographed with the award winner.
Friday Man Of The Year Luncheon Includes:
Passed drinks on arrival
Sit down luncheon
Presentations by NFL Commissioner
Introduction of nominees and finalists
Photographs with Connie Payton, the Commissioner and Winner
Transportation to and from the Hyatt New Orleans to the luncheon
* Former winners and nominees are invited but not guaranteed to attend.
**All references to the NFL®, National Football League®, Super Bowl®, and the Walter & Connie Payton Foundation® are registered trademarks and used with permission from the National Football League and The Walter & Connie Payton Foundation.
On Sunday, February 3rd, join Emeril Lagasse, one of America's most well-known restaurateurs, television chefs, and authors for a grand pre-game party on the biggest football day of the season.
You will be among approximately three hundred game day guests treated to a walk around sampling of Emeril's specialty dishes. During the walk-around buffet of fun, food, and festivities you will have the opportunity to meet and take photos with Chef Emeril and football legends attending the event.
Emeril's Game Day Party Includes:
Walk Around Buffet and Open Bar
Opportunity to take a photo with Emeril
A gift bag with official licensed football items
A pre-signed Emeril cookbook
Event Dates and Schedules:
Man of the Year Luncheon - Friday - February 1, 2013
11:30 AM Meet at Hyatt New Orleans for Registration
12:00 PM Transportation from Hyatt to Luncheon
12:30 PM Walter Payton NFL Man of the Year Luncheon
3:00 PM Return to Hyatt New Orleans
Emeril's Game Day Party – Sunday – February 3, 2013
12:30 PM Doors Open at Emeril's Delmonico
3:30 PM Game Day Party Ends
*A detailed itinerary with locations will be provided to guests who purchase this experience. Please Note that this is not an autograph session. If time permits, autographs will be considered.
Event Location
NO VENUE

New Orleans, LA 00000