Taste of EIGHT Beer with Troy Aikman
Arts & Entertainment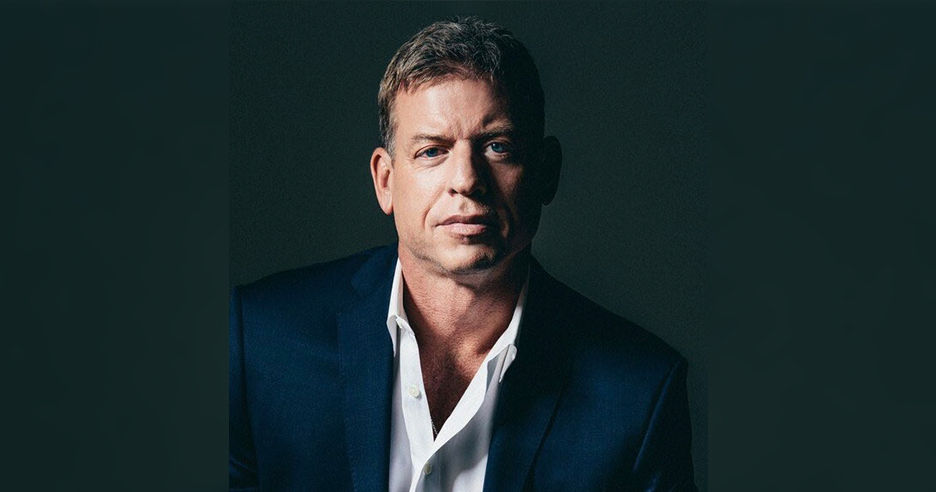 *Please use a desktop browser to purchase packages online. Users on a mobile device or tablet will be directed to our call center and may experience wait times.*

COVID CONSIDERATIONS
Please be assured that the health and safety of our guests is paramount to us. We will follow all Venue COVID-19 guidelines at the time of the event, and will ask the same of our guests. Safety protocols may be posted by the venue leading up to the event. Chase, United & the Event Partners cannot guarantee that attendees will not be exposed to or contract COVID-19 while attending the event. By attending, cardmembers and their guests assume this risk and agree to release and hold Chase, United & the Event Partners harmless from any cause of action relating to exposure or contraction of COVID-19 arising out of your attendance at the event.
Join Troy Aikman three-time Super Bowl Champion and Hall of Fame quarterback as he discusses the journey behind his new beer, EIGHT elite light lager. Aikman, the co-founder of EIGHT beer will lead a tasting for his first-released beer with Cardmembers. Additionally, he will share key experiences about his career, his latest venture into the beer business, and how his low-calorie IPA beer will differentiate itself in the marketplace.
During the experience, Troy will share stories about his numerous football accomplishments, the conceptual development for the organic, low-calorie beer and discuss plans for EIGHT elite light lager. Cardmembers will have the opportunity to ask questions during a hosted live Q&A and will get to enjoy an assortment of heavy hors d'oeuvres and food stations. Guests will also receive a gift bag that includes EIGHT branded merchandise as well as a pre-signed autographed item.
Troy Aikman is one of the most recognizable and accomplished personalities in sports and beyond, as a Pro Football Hall of Fame quarterback, Emmy nominated broadcaster, philanthropist, and serial entrepreneur. Aikman is the new voice of ESPN's Monday Night Football alongside Joe Buck. Together with Buck, Aikman is part of the second-longest broadcast tandem in NFL history — his voice has become synonymous with the game. Aikman harnesses his tenacity, drive, and likeability from the field and brings it to every project and partnership off the field.
EIGHT elite light lager is made with organic grains which ensure quality in, quality out, antioxidant-rich hops, 90 calories, 2.6 carbs: No adjuncts; No sugars; No shortcuts; No excuses. Furthermore, EIGHT believes that life is a team sport, from day one they've given back 1% of their revenue to community efforts – because we're all stronger when we grow together.
Experience Includes
EIGHT Beer Tasting with Troy Aikman
Assortment of heavy hors d'oeuvres and food stations
Hosted live Q&A with Cardmembers
Photo Opportunity with Troy Aikman
Curated Gift Bag including pre-signed Autographed Item
Tentative Event Schedule

| | |
| --- | --- |
| 6:30 PM - 7:00 PM | Check-in and refreshments |
| 7:00 PM - 7:45 PM | Beer Tasting with Troy Aikman |
| 7:45 PM - 8:00 PM | Live Q&A with Troy Aikman with heavy hors d'oeuvres and food stations |
| 8:00 PM - 8:30 PM | Photo Opportunity with Troy Aikman |
| 8:30 PM - 9:00 PM | Guests depart; gift bags distributed |
Please note: All times are Central. Schedule subject to change. The event begins promptly at 6:30 PM CT.
Event Location
Memorial Trail Ice House
6202 Washington Avenue
Houston, TX 77007