The Perfect Friulano Dinner at Frasca
Culinary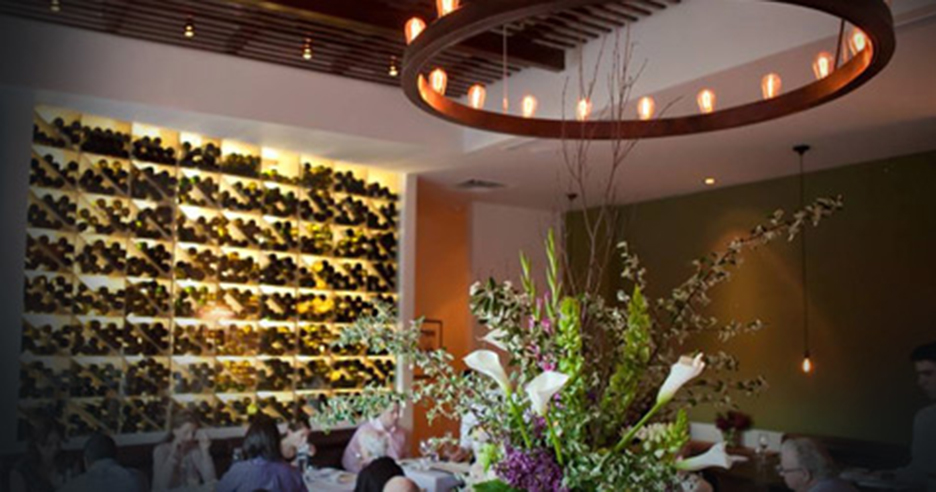 Join James Beard Award Winners and French Laundry alums Chef Lachlan Mackinnon-Patterson and Master Sommelier Bobby Stuckey at Frasca, as they take you on a private culinary journey through a relatively undiscovered region of Italy. Frasca Food and Wine is a restaurant inspired by the cuisine and culture of Friuli-Venezia Giulia, Italy, which represents the international flavors of this sub-alpine region in the northeastern area of the country. Friuli's geographical location provides inspiration of neighboring countries such as Slovenia, Austria and Germany, allowing Chef Lachlan to combine these flavors into his unique menu conception. You'll enjoy distinct flavor combinations and taste Friulano ingredients imported specifically for Frasca.
The evening will begin with a traditional Friuliano "aperitivo" reception where you'll enjoy passed hors d'oeuvres alongside Stuckey and Mackinnon-Patterson's own sparkling wine cuvee "Scarpetta Rose Spumante." Next, you'll be treated to very special Italian cuisine as you embark on a culinary journey from the Adriactic Sea, through the Friulano wine country and high into the Carnic Alps. The rare wine pairings you'll enjoy are a result of Bobby and Lachlan's relationships created over the past 10 years with some of the most famous winemakers in Italy.
Chef Lachlan makes the most of current harvests and the freshest produce, herbs, and spices and Frasca champions local farmers. Since opening their doors seven years ago, they've received numerous awards and accolades including Food & Wine Best New Chef 2005, James Beard Nomination: Rising Star Chef in U.S. 2006, James Beard Award: "Best Chef Southwest," 2008, James Beard Nomination: "Best Wine Service in the U.S." in 2010 and 2011, Gourmet Magazine #33 Restaurant in U.S., Best Restaurant in Denver (Boulder) 2010 and 2011 by 5280 Magazine and more.
The pastoral, elegant dining room evokes the gracious and friendly feeling of traditional Friulano "frascas." Your evening will end with specialty desserts and take home gifts including a signed menu and other surprise treats.
The event will include:
Cocktail reception and passed hors d'oeuvres
Five-course menu
Explanations of course selections by Chef Lachlan
Wine pairings detailed by Master Sommelier Bobby Stuckey
Photographs with Chef and Sommelier
Optional kitchen and wine cellar tour
Each guest will receive a bottle of Scarpetta's flagship wine and special treats from the kitchen
A Frico Caldo recipe for the home chef
A signed menu for all guests
Event Date:
Wednesday, April 18, 2012
Event Time:
6:30PM to 9:00PM
Event Location:
Frasca
1738 Pearl Street
Boulder, CO 80302-5525
Event Location
Frasca
1738 Pearl Street
Boulder, CO 80302