Meet Tabitha Brown and VIP Book Tour Access
Arts & Entertainment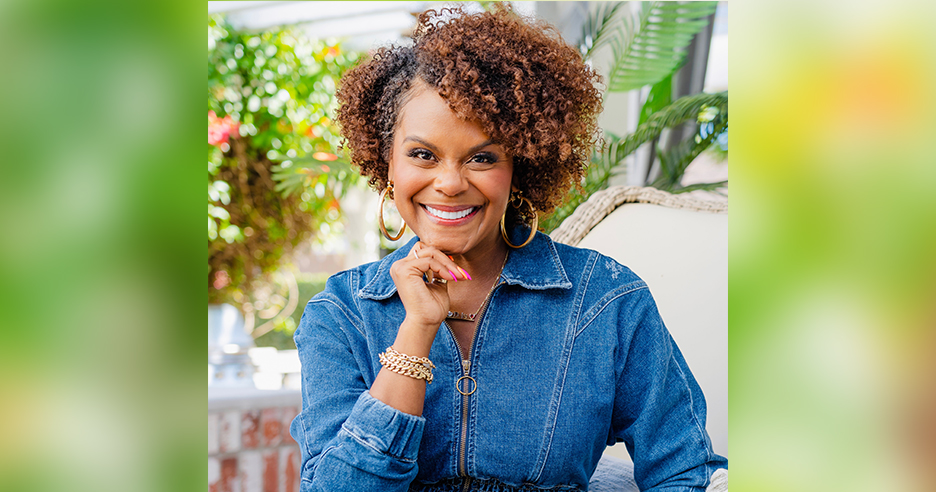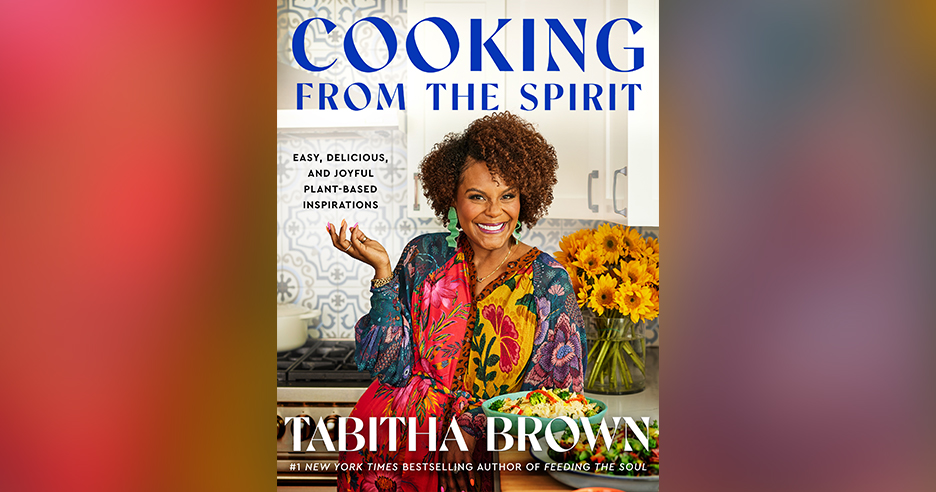 *Please use a desktop browser to purchase packages online. Users on a mobile device or tablet will be directed to our call center and may experience wait times.*
Join Tabitha Brown, a Food Network TV personality and #1 New York Times bestselling author of Feeding the Soul, on her national book tour as she presents her newest cookbook, Cooking from the Spirit, filled with easy, family-friendly vegan recipes and inspired by her health journey and love of delicious food.
To kick off their afternoon experience, Cardmembers will be invited to a private tasting session with Tabitha Brown where they will be able to personally taste a selection of her favorite new cookbook recipes, learn what inspired her to create them, and enjoy other vegan-friendly hors d'oeuvres and light refreshments. Guests will have the opportunity to take a photo with Tabitha and get a personalized autograph for their Cooking from the Spirit cookbook to take home as a keepsake.
Following the tasting and book signing experience, guests will be escorted to their reserved seats in the preferred section of the Theater to attend her public book tour appearance with a moderated discussion and Q&A. The discussion will share more insight on Tabitha's Cooking From the Spirit cookbook including her personal stories, inspirational "Tabisms," and how to feel comfortable and have fun in the kitchen. As Tab says, "Honey, now let's go on and get to cooking from the spirit. Yes? Very good!"
Tabitha Brown is an actress and vegan food star who is affectionately known as "America's mom." She has provided millions with food for the body and soul through her videos capturing delicious home-cooked vegan recipes and everyday wisdom rooted in love, kindness, and compassion. Her first book, Feeding the Soul (Because It's My Business), was a number one New York Times bestseller and won a 2022 NAACP Image Award; she also received the 2021 NAACP Image Award for Outstanding Social Media Personality. Tabitha can be seen as the host on Food Network's It's CompliPlated; on her YouTube children's series, Tab Time; on her show All Love on the Ellen Digital Network; and on season four of Showtime's The Chi. A successful businesswoman, she has a line of products with Target; a haircare line, Donna's Recipe; a partnership with Orro plant-based drinks; a spice blend with McCormick, and she is the co-owner of the restaurant Kale My Name in Los Angeles. Born and raised in Eden, North Carolina, she now lives in Los Angeles with her husband, two kids, and dog.
COVID CONSIDERATIONS
Please be assured that the health and safety of our guests is paramount to us. We will follow all Venue COVID-19 guidelines at the time of the event, and will ask the same of our guests. Safety protocols may be posted by the venue leading up to the event. Chase, United & the Event Partners cannot guarantee that attendees will not be exposed to or contract COVID-19 while attending the event. By attending, cardmembers and their guests assume this risk and agree to release and hold Chase, United & the Event Partners harmless from any cause of action relating to exposure or contraction of COVID-19 arising out of your attendance at the event.
Experience Includes
Private meet and greet session with Tabitha Brown with exclusive cookbook recipe tasting
Photo opportunity with Tabitha Brown
Assortment of light vegan-friendly hors d'oeuvres and refreshments
Reserved seating to public book tour appearance in preferred section
Curated gift bag, including a copy of Cooking from the Spirit cookbook to be signed by Tabitha Brown during the event
Tentative Event Schedule

| | |
| --- | --- |
| 1:00–1:30 PM | Check-in and refreshments |
| 1:30-2:30 PM | Private recipe tasting, book signing, and photos with Tabitha Brown |
| 2:30-3:00 PM | Additional hors d'oeuvres and refreshments available and giftbags distributed |
| 3:00-4:00 PM | Book tour appearance with moderated discussion and Q&A |
| 4:00-4:15 PM | Guests depart |
Please note: All times are Pacific. Schedule subject to change. The event begins promptly at 1:00 PM PT.
Event Location
Ace Hotel Los Angeles
929 South Broadway
Los Angeles, CA 90015