Spend a Private Evening with Basketball Legend Walt "Clyde" Frazier at His NYC Restaurant
Sports & Leisure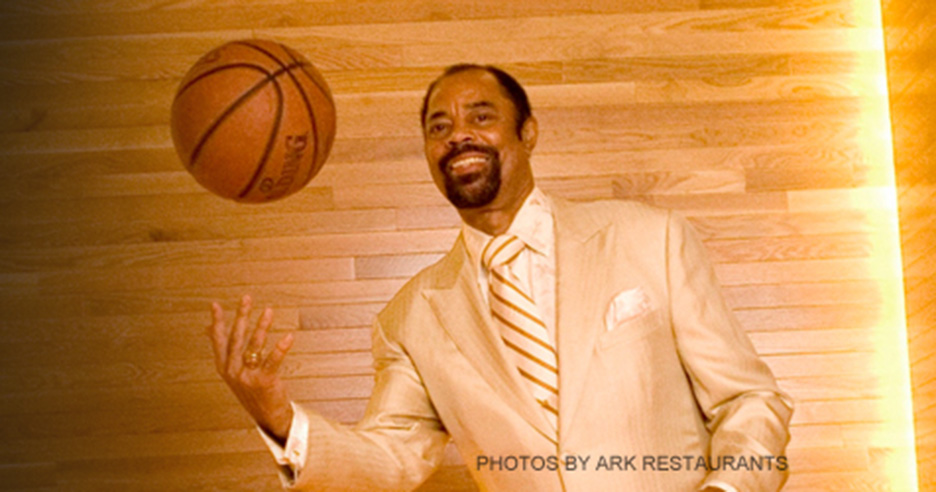 Inside Access from Chase invites you to spend an evening with one of the greatest point guards in basketball history, Walt "Clyde" Frazier. Enjoy a casual dining event visiting with Walt at his restaurant Clyde Frazier's Wine and Dine in Manhattan.
A celebration of the legend's unique style, Clyde Frazier's Wine and Dine is filled with iconic images lining the walls and ceiling. Voted one of "The Coolest Athletes Of All Time" by GQ Magazine, Walt, a NY Knicks color analyst on the MSG Network will share basketball stories and his perspectives on the current season.
Standing at 6'4", Frazier is credited with 15,581 points, 5,040 assists and 681 steals during his career. Drafted for the Knicks in the 1967 NBA Draft, Frazier is also credited as being the first player to make stealing the ball "an art form."
Honored as one of the NBA's 50 greatest players, Walt "Clyde" Frazier led the Knicks to two world championships in 1970 and 1973 and saw his jersey retired by the franchise in 1979.
Your evening will include a specially created menu of Walt's favorite dishes from the passed hors d'oeuvres and cocktails to the evening's entrées and dessert. Guests will have an opportunity to take photos, visit with "Clyde" and hear first-hand about his life as a winning sports legend, author, TV commentator and now restaurateur.
At the end of this memorable evening, guests will receive a pre-signed copy of one of Walt's books, "Rockin' Steady: A Guide to Basketball and Cool."
Experience Includes:
Cocktails and hors d'oeuvres reception and casual dinner
Question and Answer session, interaction and photos with Walt "Clyde" Frazier
A pre-signed copy of Walt Frazier's "Rockin' Steady: A Guide to Basketball and Cool."
Event Date: Tuesday – March 19th, 2013
Event Times:
Reception: 6:30 - 7:00
Dinner: 7:00 - 9:30
Event Location:
Clyde Frazier's Wine and Dine
485 10th Avenue (between 37th Street & 38th Street)
New York, New York 10018
Event Location
Clyde Frazier's Wine and Dine
485 10th Avenue
New York, NY 10018