Join American rock vocalist, author, and entrepreneur, Sammy Hagar, for a virtual rum tasting, storytelling and cocktail making evening.
Culinary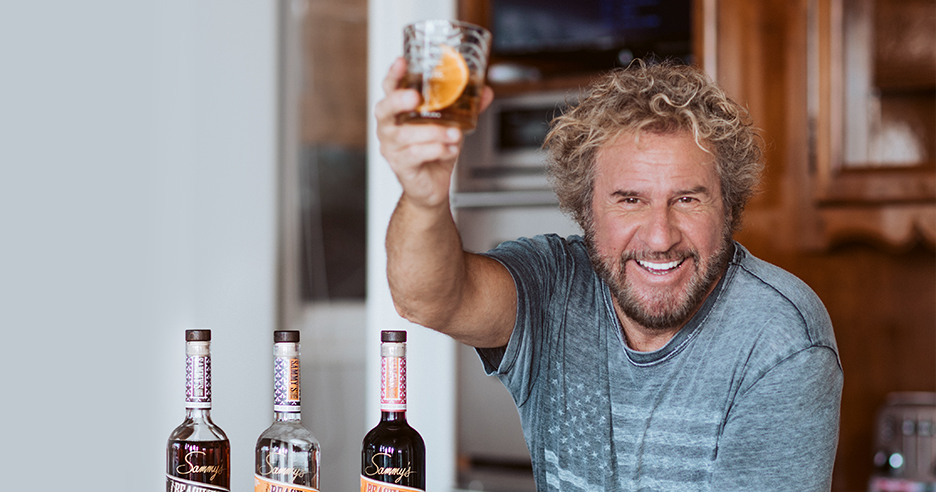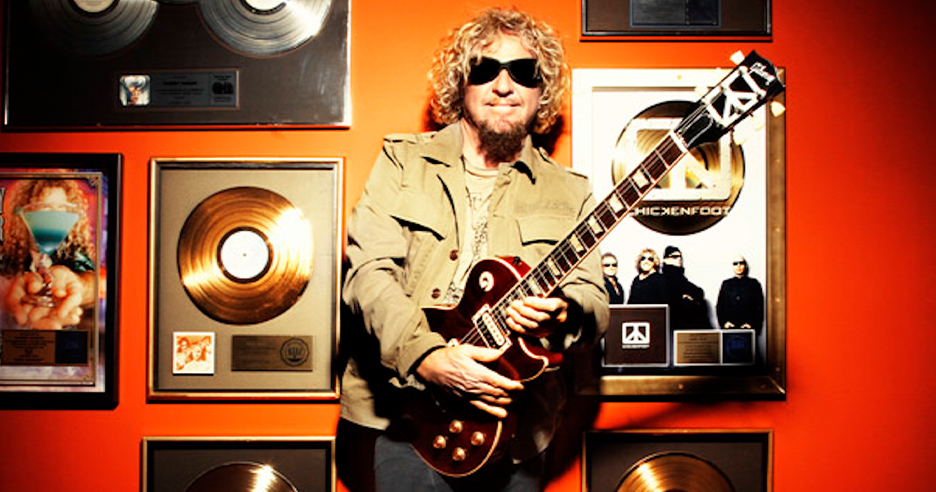 The American rock vocalist, philanthropist, and New York Times best-selling author, Sammy Hagar, will lead Cardmembers through a rum tasting of the latest from his spirits collection – Beach Bar Rum This link opens in a new tab or window.. The trio of featured rums will include Kola Spiced, White Rum and Red Head Macadamia Nut, all included in the rum tasting kit.

During this interactive happy hour, Sammy will demonstrate three of his favorite cocktails and offer mixology tips as Cardmembers mix along. Sammy, also known as the "Red Rocker," will share stories of his musical career, his philanthropy and engage in a Q&A with Cardmembers.

For the last four decades, Sammy Hagar has been one of rock music's most dynamic and prolific artists. From breaking into the industry with the seminal hard rock band, Montrose, to his multiplatinum solo career to his ride as the front man of Van Halen, the "Red Rocker" has set the tone for some of the greatest rock anthems ever written with songs like "I Can't Drive 55," "Right Now," and "Why Can't This Be Love." He has earned the highest respect of the music industry with a Grammy Award and induction into the Rock & Roll Hall of Fame alongside Van Halen.

Sammy's foray into spirits began as a personal quest to find a quality tequila to drink with his friends at the Cabo Wabo Cantina, and in 2007 he and his team had built Cabo Wabo Tequila into the #2 selling premium tequila in the US. In 2010, Hagar sold his interests in Cabo Wabo Tequila to Gruppo Campari, in a deal which is often credited as the start of the celebrity-backed spirits trend. After conquering the tequila market, Sammy turned his attention to rum. In its first year, Beach Bar Rum was awarded "Best of Show" by the Nightclub and Bar Show and "Double Gold" at both the Los Angeles Spirits Competition and the New York Spirits Competition. In 2017, he launched his third spirit, Santo Mezquila, the World's first tequila-mezcal hybrid.

Cocktails Featured:
Kola Mojito
Red Head Mai Tai
Sweet Hitchhiker

Recommended Shopping List:
Kola Mojito:
Beach Bar Kola Spiced Rum (included in rum tasting kit)
Fresh lime juice
Soda water
Sugar
Mint leaves

Red Head Mai Tai:
Beach Bar White Rum and Beach Bar Red Head Macadamia Nut Rum (included in rum tasting kit)
Orange curacao
Orgeat syrup (included in rum tasting kit)
Fresh squeezed lime juice
Pineapple juice
Cherries for garnish

Sweet Hitchhiker:
Beach Bar Kola Spiced Rum (included in rum tasting kit)
Cola Soft Drink
Sammy's Redhead Rum, hitchhiking on the side to float on top
Lime for garnish

Equipment Needed:
Cocktail Shaker (included in rum tasting kit)
Highball Glass

Please note: You will receive a detailed confirmation letter and additional event information via email. This virtual event will take place on Zoom. For best connectivity and viewing results, please download the software prior to the event. Please make sure you are joining from a desktop or a laptop device. If joining with a laptop, please ensure the power cord is connected. A headset is recommended. Logging on with a cellphone is not recommended for this event. Specific log-in instructions for Zoom will be sent via email four (4) days prior to your event. Must be 21 or older to participate in this event. The majority of states have statutory provisions that allow for out-of-state manufacturers to ship alcoholic beverages directly to consumers. State shipping restrictions apply. Due to regulations outside our control, shipping is not permitted to the following states: Alabama, Alaska, Delaware, Hawaii, Idaho, Kansas, Louisiana, Montana, New Hampshire, Ohio, Oregon, Pennsylvania, Rhode Island, Tennessee and West Virginia.
Experience Includes
Interactive happy hour with Sammy Hagar
Rum tasting kit including Beach Bar Rum Trio of Kola Spiced, White Rum and Red Head Macadamia Nut (750 ML per bottle)
Cocktail shaker set
Beach Bar Rum cocktail recipe book
Bottle of Orgeat syrup (8 oz)
A signed copy of Sammy's autobiography, Red: My Uncensored Life in Rock
Live Q&A with Cardmembers
Tentative Event Schedule

| | |
| --- | --- |
| 6:45 PM - 7:00 PM       | Guests log-on to Zoom |
| 7:00 PM - 7:05 PM       | Welcome and introduction |
| 7:05 PM - 7:45 PM       | Rum tasting & songs with Sammy |
| 7:45 PM - 8:00 PM       | Live Q&A |
Please note: All times are Eastern. Schedule subject to change. The event begins promptly at 7:00 PM.
Event Location
Virtual experience held online via Zoom

Virtual Experience, Zoom