Join James Beard Award Winning Chefs Samin Nosrat and Mashama Bailey for an evening of conversation and cooking
Culinary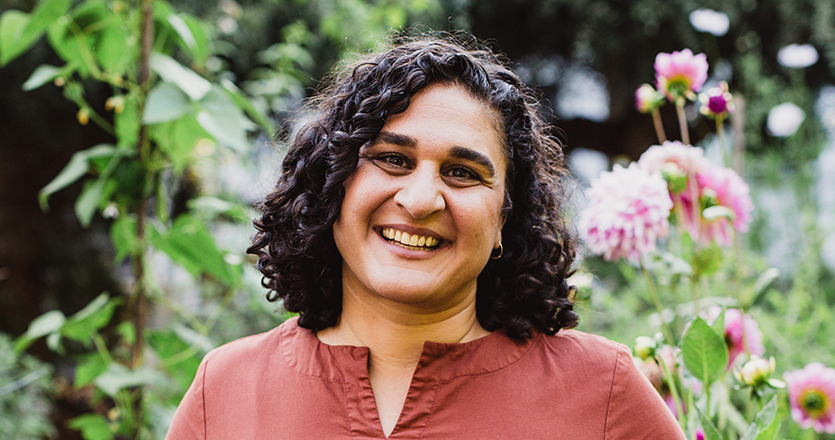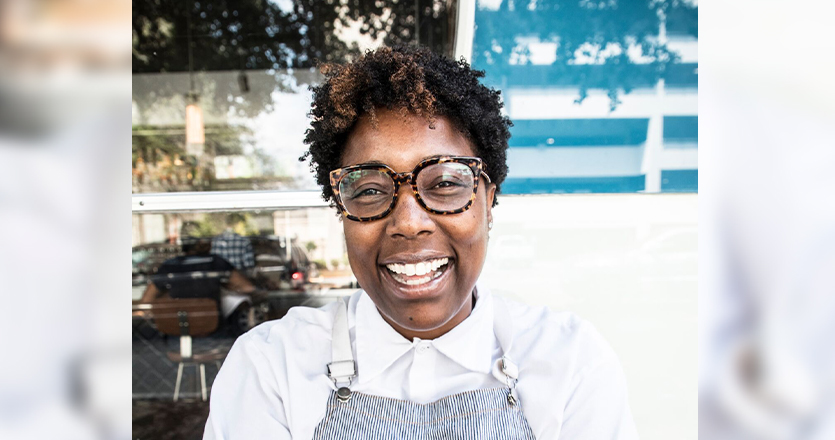 Experience the dynamic pairing of James Beard Award-winning Chefs Samin Nosrat and Mashama Bailey as they share their personal journeys and perspectives on the restaurant industry, African American culinary traditions and what the future looks like for both. This virtual experience will offer a rare opportunity and look into Mashama's home kitchen as the two of them share stories, recipes and laughs.

Listen as Samin and Mashama tackle everything from Mashama's start in the industry to experiences related to race and gender equity in the restaurant industry and the book she has coming out next year, Black, White & The Grey.  The book tells the story about the mission, trials, and triumphs of two individuals with little in common—an acclaimed Black woman chef and food-obsessed White media startup defector John O. Morisano—who came together to build what would be a special restaurant. Hear the story of the building where The Grey Restaurant now stands, once a segregated Greyhound bus station evolved to one of TIME's "The World's Greatest Places" to dine in 2018. Another one of Mashama's offerings is The Grey Market, which combines the love for New York City bodegas, the true lifeblood of any New Yorker, with the history and convenience of the Southern lunch counter. From her home kitchen, Chef Mashama will prepare an egg sauce, her version of sauce Gribiche, to be served with a filet of smoked catfish as Cardmembers share in the fun with a taste at home. Afterwards, Cardmembers will join in during a Q&A with Samin and Mashama.

Samin is the host and an executive producer of the Netflix original documentary series based on her book and James Beard Award-winning New York Times bestseller Salt, Fat, Acid, Heat: Mastering the Elements of Good Cooking. Offering an explication of the fundamental principles of good cooking, this book draws on her years as a professional cook and cooking teacher. She is an Eat columnist at The New York Times Magazine and has a podcast called Home Cooking, which helps people figure out what to cook and get creative inspiration during quarantine. She has pursued her twin passions of food and words with equal vigor, aiming to create work that inspires, creates community, and raises cultural, social and environmental awareness.

Mashama Bailey is an American chef specializing in Southern cuisine. As executive chef and partner of The Grey in Savannah, Mashama has earned several accolades, including the James Beard Foundation's Best Chef Southeast award in 2019. Helping to preserve the southern cuisine of her childhood, Mashama is also featured on the Netflix Emmy-nominated series Chef's Table as she pays homage to history as she puts a new spin on Southern food traditions. Since 2017, Bailey has served as chairwoman of the Edna Lewis Foundation, which works to help educate and mentor generations of chefs and food enthusiasts while celebrating the African American culinary community and culture.


Menu Featured:
Smoked catfish with an egg Gribiche sauce
B&B pickles
Mini salted honey pie
Buttermilk Biscuits (4)

Please note: You will receive a detailed confirmation letter and additional event information via email. This virtual event will take place on Zoom. For best connectivity and viewing results, please download the software prior to the event. Please make sure you are joining from a desktop or a laptop device. If joining with a laptop, please ensure the power cord is connected. A headset is recommended. Logging on with a cellphone is not recommended for this event. Specific log-in instructions for Zoom will be sent via email four (4) days prior to your event. Your meal is pre-prepared with some heating required. By purchasing this event, you agree that we can share your contact information with the restaurant to ensure correct delivery options. The restaurant will not share your information with others.
Experience Includes
Conversation with Samin Nosrat and Mashama Bailey
Cooking demonstration by Mashama Bailey
Specific menu items shipped to Cardmembers on 9/29
Gift item from The Grey
Pro kitchen tips and preparation
Hosted "live" Q&A with Cardmembers
Pre-signed Mashama Bailey recipe booklet
Pre-signed Samin Nosrat copy of Salt, Fat, Acid, Heat
Tentative Event Schedule

| | |
| --- | --- |
| 6:45 PM - 7:00 PM       | Guests log-on to Zoom |
| 7:00 PM - 7:05 PM       | Welcome and introduction |
| 7:05 PM - 7:50 PM       | Conversation & Cooking with Samin Nosrat and Mashama Bailey |
| 7:50 PM - 8:15 PM       | Live Q&A |
Please note: All times are Eastern. Schedule subject to change. The event begins promptly at 7:00 PM.
Event Location
Virtual experience held online via Zoom

Virtual Experience, Zoom