Oscar de la Renta World Premiere Exhibition Preview and Curator André Leon Talley at the de Young Museum San Francisco
Fashion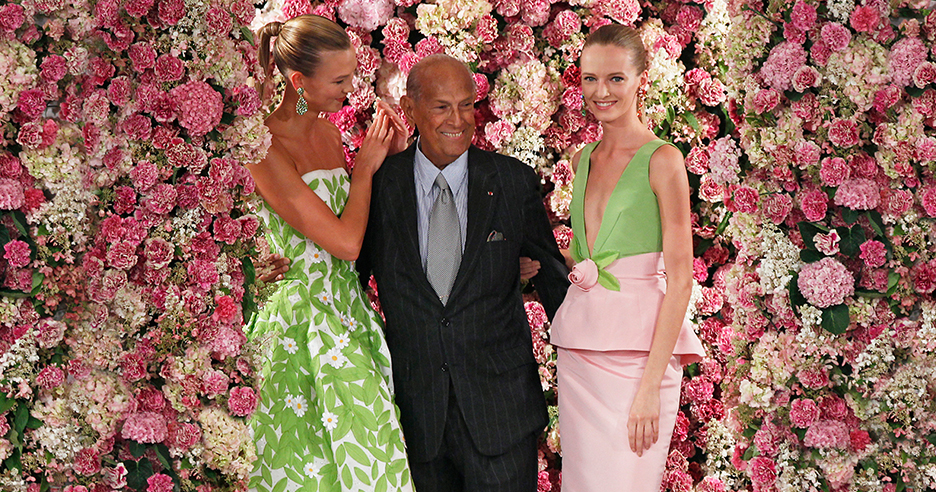 Your two-day Inside Access from Chase experience begins Thursday evening when you will be among a select group of museum guests to attend a preview cocktail and hors d'oeuvres reception. During the reception you and approximately 800 guests will have an opportunity to walk through the Oscar de la Renta exhibition prior to its opening to the public.
This world premiere retrospective of Oscar de la Renta's career celebrates the life and work of one of fashion's most influential designers. The exhibition includes more than 130 ensembles produced over five decades and is presented in collaboration with the house of de la Renta and the late designer's family.
The exhibition will trace de la Renta's upbringing in the Dominican Republic; the rise of his career in Spain, where he gained his first commissions; his formative years spent in the world's most iconic fashion houses; and his eventual role as a designer for many of the most prominent and celebrated personalities of the 20th and 21st centuries.
Your experience continues Friday morning with a private Inside Access from Chase breakfast reception and guided tour of the exhibition with only 100 other attendees. During breakfast, André Leon Talley, former American editor-at-large for Vogue magazine and curator of the exhibition will discuss his inspirations and perspectives on the exhibition, and share his depth of knowledge and anecdotes about his lifelong friendship with Oscar de la Renta. Following André's discussion, guests will break in to small groups for docent led tours of the exhibition.
After the Oscar de la Renta tour, guests are invited to enjoy the rest of the day at the de Young and the other world-class collections on view.
As a memento of this special experience, guests will take home a specially created exhibition catalogue pre-signed by
André Leon Talley.
Experience Includes
Thursday:
Preview reception with other museum guests

(800 total)
Cocktails and hors d'oeuvres
Complimentary self-parking in parking garage
Friday:
Private breakfast reception for 100 guests
Exhibition introduction with Curator André Leon Talley
Private viewing of exhibition and small group docent-led tours of the exhibition
Exhibition catalogue pre-signed by André Leon Talley
All-day access to the de Young museum following the Oscar de la Renta experience
Tentative Event Schedule

March 10, 2016
| | |
| --- | --- |
| 6:30 PM - 8:30 PM | Donor reception and exhibition preview |
March 11, 2016
| | |
| --- | --- |
| 9:30 AM - 10:00 AM | Guest registration and breakfast reception |
| 10:00 AM - 11:00 AM | Exhibit introduction with Curator André Leon Talley |
| 11:00 AM - 12:45 PM | Small group docent led tours and self-guided private exhibition viewing |
| 1:00 PM - 5:15 PM | Exhibition closes at 1:00 PM and guests may continue to tour the other collections at the museum during the museum's public hours |
Please note: Schedule subject to change. A detailed itinerary will be provided with event confirmation. This is not an autograph session.
Event Location
de Young Museum
Golden Gate Park
50 Hagiwara Tea Garden Drive
San Francisco, CA 94118