New York City Holiday Magic with Gold Medalist Kristi Yamaguchi!
Arts & Entertainment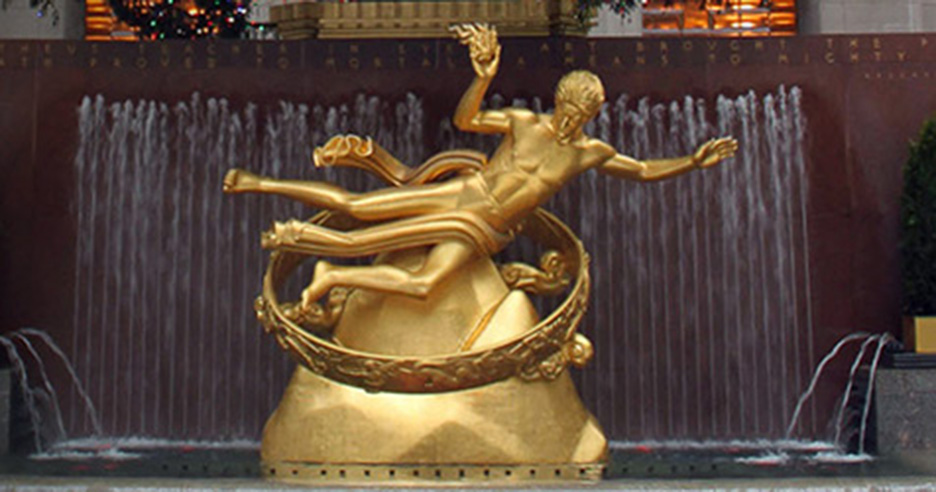 Explore New York City during the most enchanting time of the year. Set against the unique urban backdrop of Rockefeller Center's sparkling lights and the holiday tree, a special figure skating performance will be presented by the nation's premier ice dance company, Ice Theatre of New York.
Gold Medal figure skating champion, Kristi Yamaguchi will lead a pre-skating warm-up, and then take to the ice to skate with guests. For those not skating, you can watch from the warmth of The Sea Grill restaurant. Kristi will be available for photos throughout the day. During a question and answer session with the skating star, you will hear first-hand what it's like to be a Gold medalist on the world stage.
Capturing the essence of the sea and the true glamour of New York, The Sea Grill, located rink-side, will offer a full lunch buffet with culinary delights, holiday treats and wintery drinks. To compliment your experience, a New York City expert will be on hand to share fun facts and highlights of the historic landmarks that make Manhattan shine during the holidays, including the majestic tree.
Following your Rockefeller Center private skating experience, you'll be escorted just steps away to the Top of the Rock Observation Deck for a self-guided tour. Enjoy multi-media exhibits, indoor and outdoor viewing areas that provide breathtaking views, including the 70th floor with its unobstructed 360-degree open air views of the city's most prominent landmarks including Central Park, The Brooklyn Bridge and the Statue of Liberty, just to name a few.
Celebrate the holiday season and create lasting memories in New York City with family and friends during this special experience.
Experience Includes:
Exclusive Private Skating Session at Rockefeller Center
Rental Skates (if needed)
Private Lunch at The Sea Grill Restaurant
Special Performance by Ice Theatre of New York
Pre-skating Warm-up with Kristi Yamaguchi
Question & Answer Session and Photos with Kristi Yamaguchi
Highlights from a New York City Expert
Top of the Rock Self-Guided Tour
Event Date:
Friday - December 5, 2014
Event Schedule*:
11:30 AM - 3:00 PM Private Lunch and Skating at Rockefeller Center
3:15 PM Guests will be escorted to the Top of the Rock Observatory
3:30 PM - 4:30 PM Top of the Rock Self-Guided Tour
*Schedule is subject to change.
Event Location:
Rockefeller Center and The Sea Grill
19 W. 49th St.
New York, NY 10020
Event Location
Rockefeller Center and The Sea Grill
19 W. 49th St.
New York, NY 10020