Michael Franti Wellness & Music Experience in San Francisco
Health & Wellness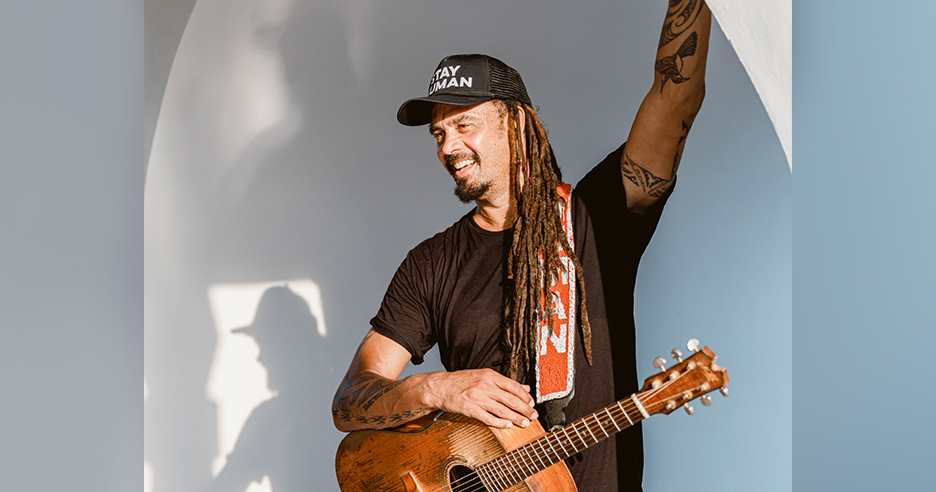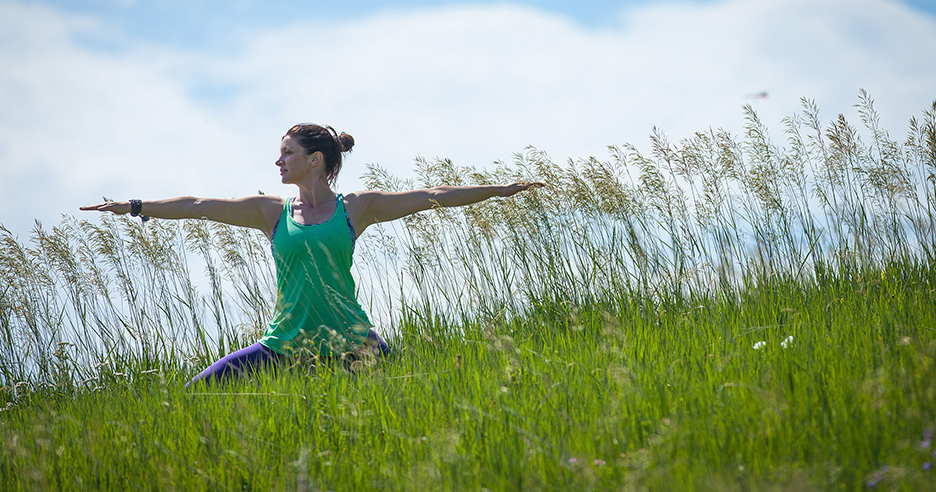 *Please use a desktop browser to purchase packages online. Users on a mobile device or tablet will be directed to our call center and may experience wait times.*
COVID CONSIDERATIONS
Please be assured that the health and safety of our guests is paramount to us. We will follow all Venue COVID-19 guidelines at the time of the event, and will ask the same of our guests. Safety protocols may be posted by the venue leading up to the event. Chase, United & the Event Partners cannot guarantee that attendees will not be exposed to or contract COVID-19 while attending the event. By attending, cardmembers and their guests assume this risk and agree to release and hold Chase, United & the Event Partners harmless from any cause of action relating to exposure or contraction of COVID-19 arising out of your attendance at the event.
Join globally recognized musician, humanitarian, activist, filmmaker and owner of Soulshine Bali hotel, Michael Franti, and yogi and wellness coach Gina Caputo for a unique evening of holistic wellness in San Francisco.
Guests will be treated to a custom concert with Michael during an all-levels, playful and powerful yoga practice with Gina that serves to uplift and activate a clearer sense of self, connection to community and a love for life. Following the yoga practice, guests will be led into a meaningful meditation for mental wellbeing and breathwork that has the power to reset and re-align you with presence and purpose. Guests will then enjoy a light healthy dinner while participating in a Q&A with Michael and Gina and then wrap up the evening dancing and singing along to a live performance by Michael Franti & friends. All guest will receive a special gift bag to commemorate and close out the evening.
Michael Franti is revered for his high-energy live shows, inspiring music, devotion to health and wellness, worldwide philanthropic efforts and the power of optimism. Throughout his multi-decade career, Franti has earned multiple Billboard No. 1's with triumphantly hopeful hits "Sound of Sunshine," "Say Hey (I Love You)" and "I Got You," as well as multiple Billboard and iTunes chart topping albums.
Franti & Spearhead's latest album Follow Your Heart released this summer and debuted at No. 2 on the iTunes Pop Chart behind Harry Styles and features current Top 15 single "Brighter Day."
"One thing I learned these last couple of years is that people need people," shares Franti. "I wrote many songs about connection, resilience and finding the light, even in the midst of all the crazy. Somewhere in there we find resilience, and I hope Follow Your Heart gives fans the courage to continue looking for and holding onto that perseverance."
Deemed a "groundbreaking musician" by Entrepreneur, Franti & Spearhead kicked off the Follow You Heart World Tour earlier this spring, announcing over 60 shows and performing to sold-out venues across North America through the summer, including a sold-out date at the iconic Red Rocks Amphitheatre in Morrison, Colo. along with a slew of festival dates, before heading to Europe in early 2023.
Franti & Spearhead continue to foster their community both on and off stage with a wish granting non-profit, Do It For The Love, founded by Franti and his wife, Sara. Do It For The Love brings those with life threatening illnesses, veterans, and children with severe challenges to concerts worldwide, fulfilling over 3,300 wishes and touching the lives of over 12,000 people to date.
Franti lives in Bali when he is not on tour and owns Soulshine Bali, a 32-room top-rated boutique hotel located in Ubud, Bali that focuses on joy through wellness and music, offering unique retreat opportunities and accommodations, along with special events and celebrations. Soulshine Bali continues to expand and grow with recent renovations, including 16 new suites, two new restaurants, a day club, togetherness lounge, a panoramic yoga shala, along with a spa, opening soon. For more information visit www.SoulshineBali.com.
Gina Caputo is an international Yoga and Meditation Teacher and Board-Certified Health & Wellness Coach with decades of experience in making the mystical feel practical and the challenging feel accessible.
She is known for her down-to-earth and playful vibe as well as her depth and breadth of knowledge and experience in the physical, mental and spiritual realms. Her offerings are accessible to every level of practitioner. In addition to Health Coaching, she hosts an online community called The Yoga Potluck and founded the Colorado School of Yoga in 2007.
Experience Includes
Yoga practice and wellness activities with Michael Franti
Light healthy dinner
Q&A with Michael Franti
Live acoustic performance by Michael Franti & friends
Curated gift bag
Tentative Event Schedule

| | |
| --- | --- |
| 6:00 PM         | Guests arrive; check-in |
| 6:15 PM         | Yoga practice led by Gina Caputo |
| 7:00 PM         | Guided meditation |
| 7:30 PM         | Light dinner and Q&A with Michael Franti & Gina Caputo |
| 8:30 PM         | Michael Franti & friends performance |
| 9:00 PM         | Guests depart; Gift bags distributed |
Please note: All event times are local time. Schedule subject to change. The event begins promptly at 6:00 PM.
Event Location
The Pearl
601 19th St
San Francisco, CA 94107