Kentucky Derby Virtual Hat Making Experience
Fashion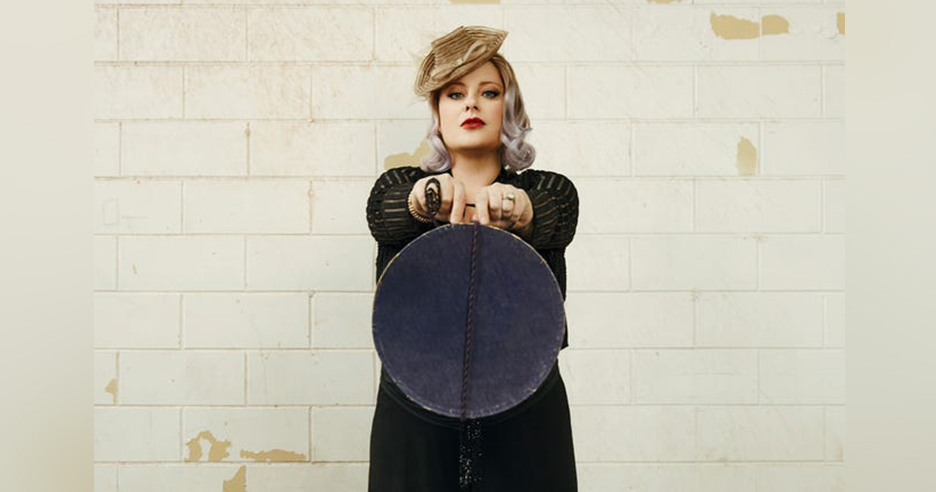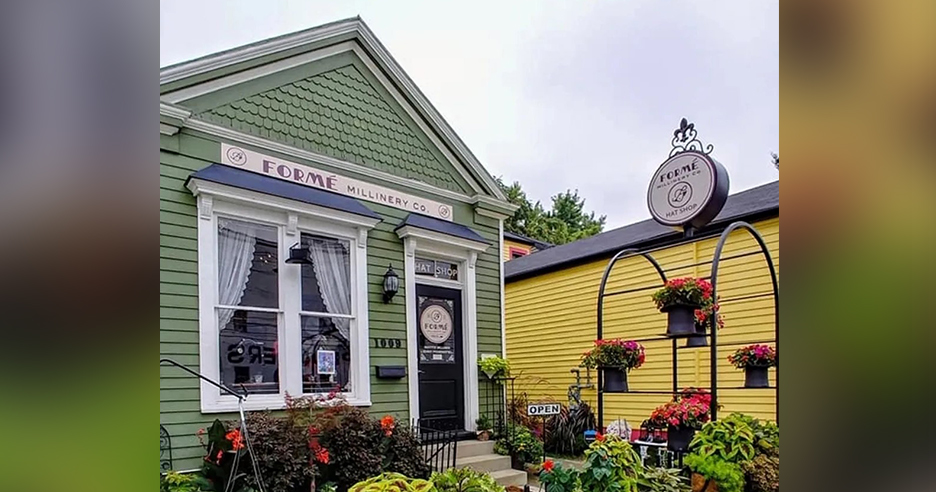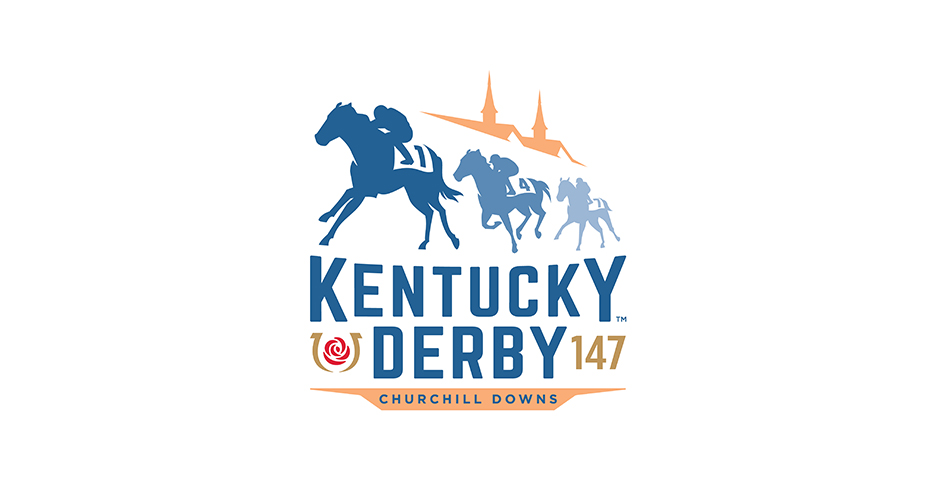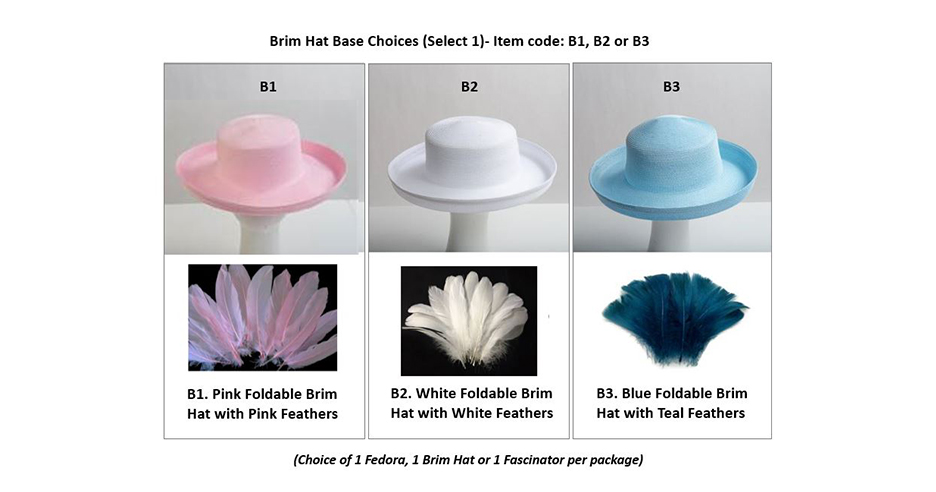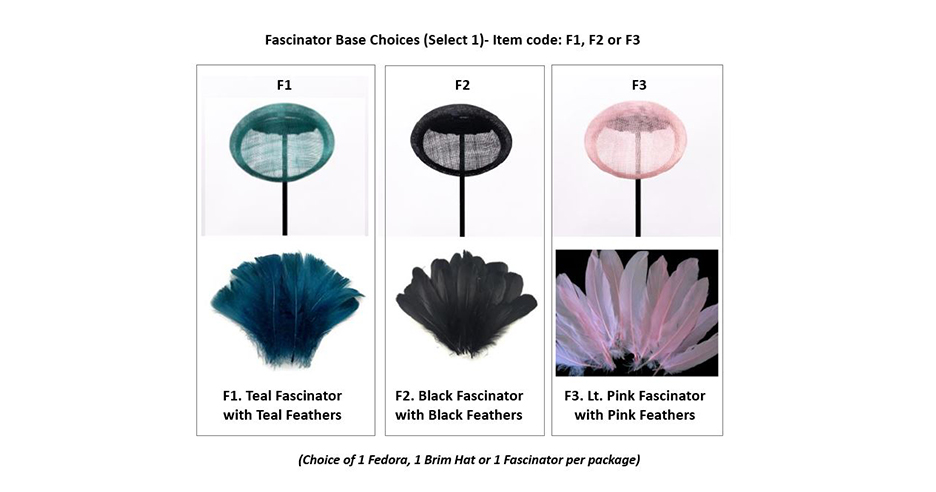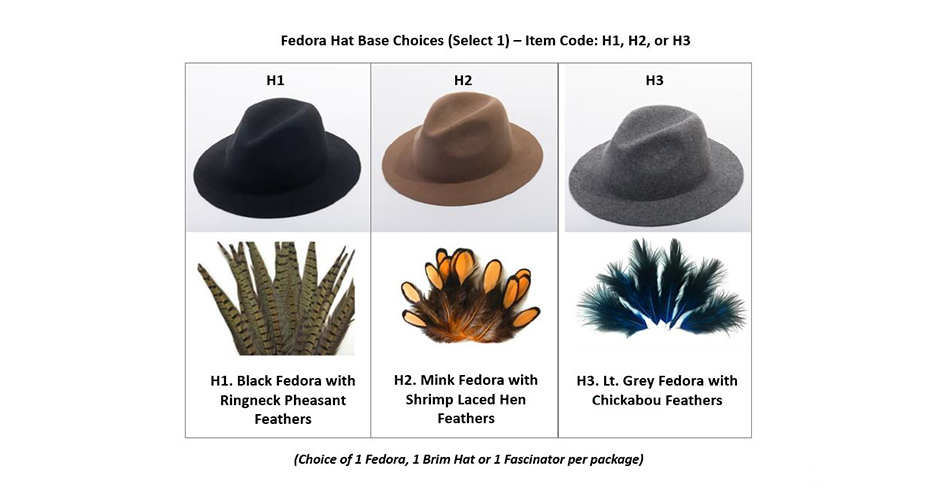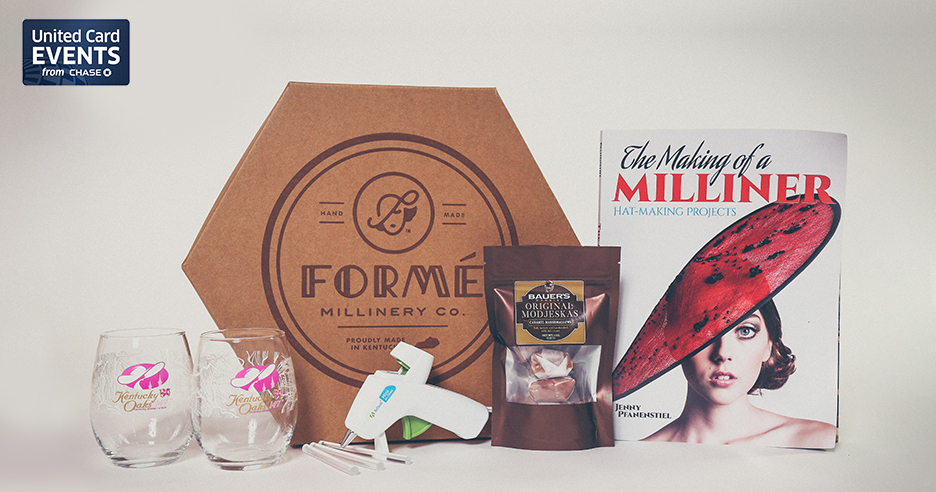 *Please use a desktop browser to purchase packages online. Users on a mobile device or tablet will be directed to our call center and may experience wait times.*
Featured milliner of the 147th Kentucky Derby® and owner of Formé Millinery, Jenny Pfanenstiel, will lead Cardmembers through a 90-minute hat making experience. Jenny will be joined by moderator and Kentucky native, Sylvia Holden, who will kick off the event with an Oaks Lily cocktail demonstration. Cardmembers will select one of the three different hat kits -- a brim hat, a fedora, or a fascinator -- in the color of their choice. Each hat kit includes an adjustable size hat base, color coordinated feathers and thread. Additional accompaniments from home, such as colorful broaches or jewels, can be added for a one-of-a-kind creation perfect for spectating the Derby! (Please see event images above for pictures of hat kits and color selections)
During this virtual experience, Jenny will share a virtual tour of her hat shop and personal workspace where she creates the well-known hats of the Kentucky Derby. She will also answer questions about the demonstration and her background as a milliner. Jenny will discuss the uses of the different hat blocks, some dating back 100 years, and display the raw materials and vintage machines she uses.
Jenny Pfanenstiel, Master Milliner, and owner of Formé Millinery is internationally recognized for her award-winning craft of hand creating and sculpting hats using the highest quality and rare materials found all over the world. The art of Millinery is a technique that dates back centuries through molding straw and wool over wooden hat forms.
Jenny has created hats for some of the world's most fashionable people, including Former First Lady Michelle Obama, Oprah Winfrey, Madonna, and Neil Diamond, to name a few. Jenny is also a Featured Milliner at Keeneland, and on CNN, NBC Sports, FOX News, and The Oprah Show.  
Sylvia Holden grew up in Louisville and earned her bachelor's degree from Western Kentucky University. Holden's love and passion for all things Kentucky has flourished; for six years she worked in the consumer-facing side of the bourbon industry and has published a children's book about Kentucky.
Please note: This event is available nationwide with the gift box shipped to Cardmember's provided delivery address. You will receive a detailed confirmation letter and additional event information via email. This virtual event will take place on Zoom. Logging on with a smartphone is not recommended for this event. Specific log-in instructions for Zoom will be sent via email four (4) days prior to your event. At the time of purchase, you will have the opportunity to choose the type and color of your hat kit. You will not be able to change your hat color and type after purchase.
Experience Includes
Experience Includes:
90-minute virtual hat making experience
Hosted live Q&A with Cardmembers (questions may be limited based on timing)
A custom gift box including:

1 DIY hat kit including hat base, feathers, thread, and needles; choice of (Please see event images above for pictures of hat kits and color selections):

Brim hat (Color options: white hat with white feathers, blue hat with teal feathers, or pink hat with pink feathers)
Fascinator (Color options: black fascinator with black feathers, teal fascinator with teal feathers, or pink fascinator with pink feathers)
Fedora (Color options: black hat with ringneck pheasant feathers, mink hat with shrimp laced hen feathers, or grey hat with chickabou feathers)

1 signed copy of The Making of a Milliner: Hat-Making Projects
2 official Kentucky Oaks Lily glasses
1 bag of Bauer's Candies Modjeskas
1 mini glue gun and glue sticks
Tentative Event Schedule


All times listed in Eastern & Pacific time zones
6:55 PM – 7:00 PM ET
3:55 PM – 4:00 PM PT
Guests log on to Zoom
7:00 PM – 7:05 PM ET
4:00 PM – 4:05 PM PT
Welcome and Introduction
7:05 PM – 8:30 PM ET
4:05 PM – 5:30 PM PT
Hat making experience including hosted live Q&A (questions may be limited based on timing)
Please note: All times are Eastern and Pacific. Schedule subject to change. The event begins promptly at 7:00 PM ET / 4:00 PM PT.
Event Location
Virtual experience Via Zoom

Virtual experience, Zoom