"Everything Beautiful in Its Time" Book Tour Event with Jenna Bush Hager in New York City
Arts & Entertainment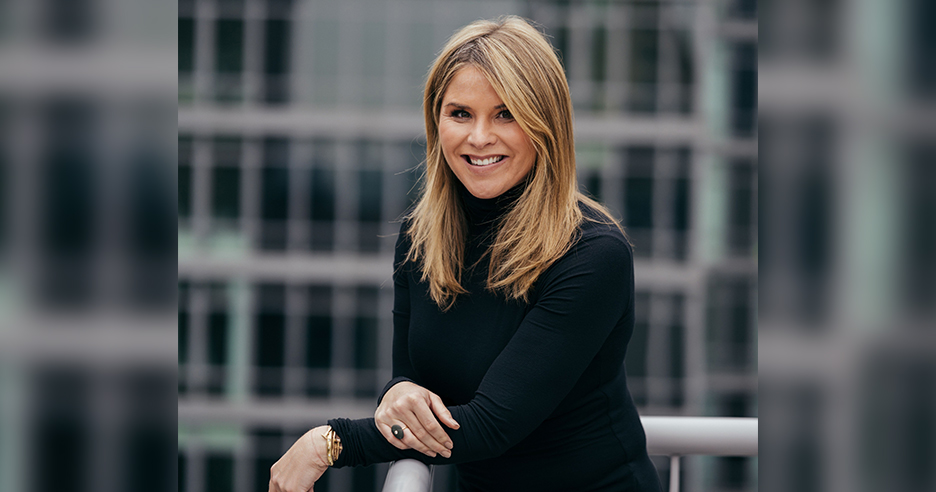 *Please use a desktop browser to purchase packages online. Users on a mobile device or tablet will be directed to our call center and may experience wait times.*  
COVID CONSIDERATIONS
Please be assured that the health and safety of our guests is paramount to us. Given the latest conditions, only those fully vaccinated against COVID-19 will be permitted to attend. Guests will be required to show proof of vaccination – digital and print versions, including photocopies, are acceptable forms of proof, along with corresponding government ID. All guests must remain masked unless seated for the event. We greatly appreciate your cooperation.
Join Jenna Bush Hager, the former first daughter and granddaughter, #1 New York Times bestselling author, and co-anchor of the TODAY Show, for an exclusive book tour event about her upcoming memoir, Everything Beautiful in Its Time.
Now the mother of three young children, Jenna pays homage to her grandparents in this collection of heartwarming, intimate personal essays. Filled with love, laughter, and unforgettable stories, Everything Beautiful in Its Time captures the joyous and bittersweet nature of life itself. Jenna reflects on the single year in which she and her family lost Barbara and George H. W. Bush, and Jenna Welch. With the light, self-deprecating charm of the bestselling Sisters First—cowritten with her twin sister, Barbara—Jenna reveals how they navigated this difficult period with grace, faith, and nostalgic humor, uplifted by their grandparents' sage advice and incomparable spirits.
In this moving book, Jenna remembers the past, cherishes the present, and prepares for the future—providing a wealth of anecdotes and lessons for her own children and all of us. Poignant and humorous, intimate and sincere, Everything Beautiful in Its Time is a warm and wonderful celebration of the enduring power of family and an exploration of the things that truly matter most.
Guests will begin the evening enjoying a premium selection of specialty cocktails and hors d'oeuvres. Following the cocktail reception, guests will take part in an intimate book discussion with Jenna, moderated by Samantha Barry, Glamour's global editorial director, as she shares moving, funny stories about growing up in two presidential families, her beloved grandparents, and the wisdom they passed on that has shaped her life. Following the book discussion, Cardmembers will have the opportunity to participate in a moderated Q&A session where they can ask Jenna questions about her life and career. Lastly, guests will receive a curated gift bag with a copy of Everything Beautiful in Its Time, among other Read With Jenna book selections. To conclude the evening, Cardmembers will get to meet Jenna, take a picture with her, and get their book signed.
Jenna Bush Hager is currently a host of NBC's TODAY Show and an editor-at-large for Southern Living magazine. She is the author of the #1 New York Times bestsellers Sisters First and Sisters First: Stories from Our Wild and Wonderful Life with her twin sister Barbara, as well as Our Great Big Backyard and Read All About It! with her mother, former First Lady Laura Bush.
Samantha Barry is Glamour's global editorial director, Americas. She oversees content, development, and consumer experiences across the brand's digital, social, and video verticals. Under her leadership, Glamour emphasizes a digital-first focus on original reporting, exclusive features, and unique perspectives impacting women today across financial, interpersonal, fashion, beauty, wellness, and political topics. She has also strengthened Glamour's commitment to body positivity by showcasing size-inclusive brands and models across all channels.
Experience Includes
Welcome reception featuring cocktails and hors d'oeuvres
Moderated book discussion and Q&A with Jenna
Meet and greet, book signing, and photo moment with Jenna
Curated gift bag featuring a copy of Everything Beautiful in Its Time among other Read With Jenna book selections
Tentative Event Schedule

| | |
| --- | --- |
| 6:00 PM | Guests arrive, check-in |
| 6:00 PM - 7:00 PM | Welcome Reception |
| 7:00 PM - 7:30 PM | Moderated book discussion |
| 7:30 PM - 8:00 PM | Q&A with Jenna Bush Hager |
| 8:00 PM - 9:00 PM | Meet and greet, photo opportunity, and book signing with Jenna |
| 9:00 PM | Guests depart |
Please note: All times are Eastern time. Schedule subject to change. The event begins promptly at 6:00pm ET.
Event Location
Blender
27 E 31st St
Floor 8
New York, NY 10016