Celebrate Inside Access from Chase – Global Traveler GTTested Awards: Best Credit Card Special Events 2016!
Arts & Entertainment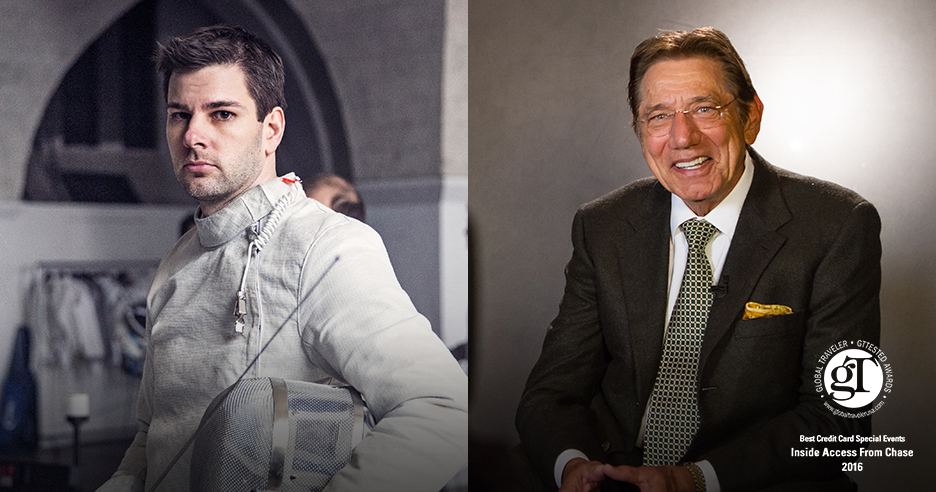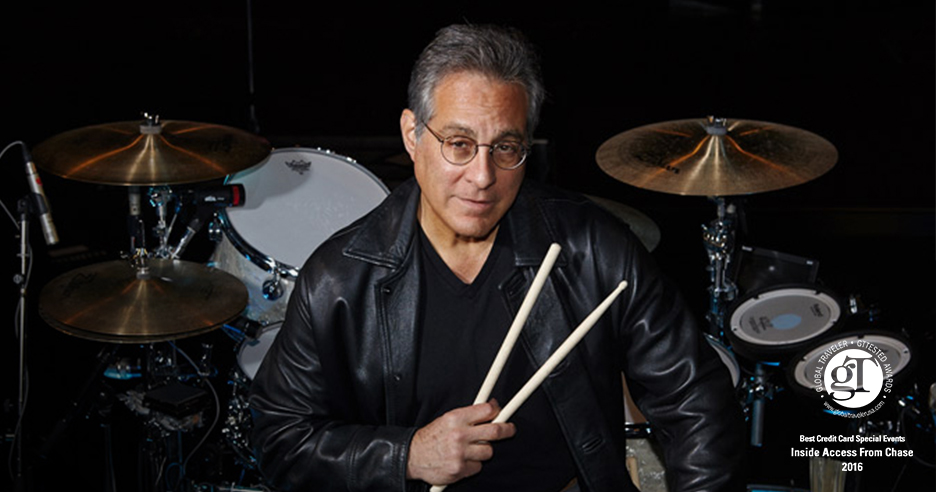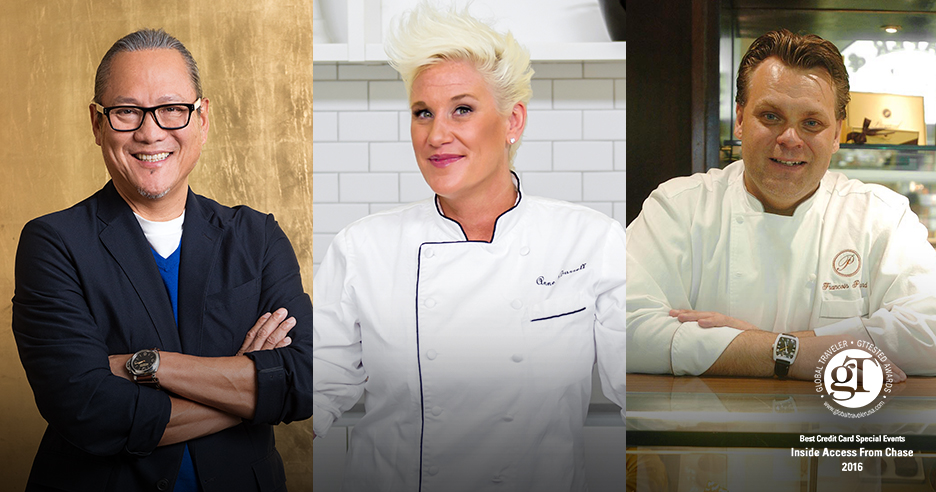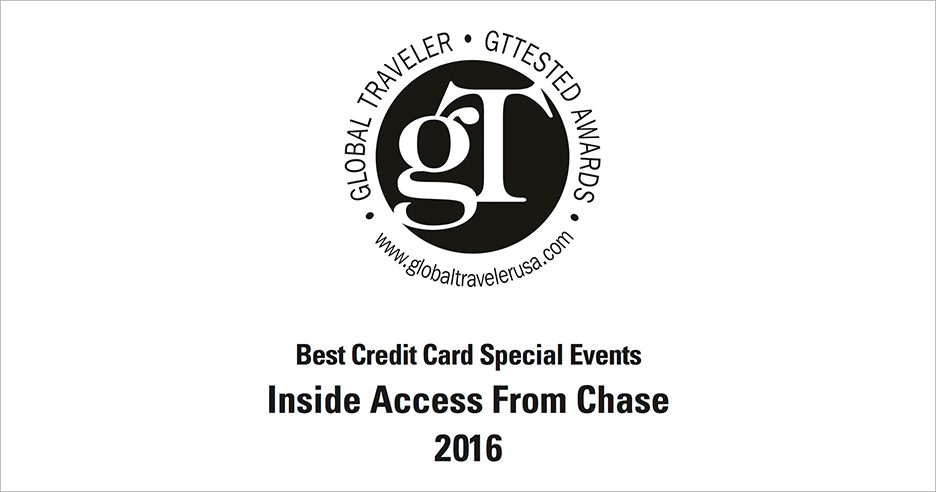 Inside Access from Chase is proud to be recognized as the inaugural winner of the prestigious Global Traveler's GTTested Awards for the Best Credit Card Special Events 2016!
To recognize this great distinctive honor, we've curated a special celebration as only Inside Access could in the Big Apple at City Winery. The evening begins on the red carpet with your official event photo followed by a walk-around dinner and an opportunity to participate in celebrity-hosted interactive sports and culinary stations.
Throughout the evening enjoy meeting some of our favorite celebrity all-stars from past Inside Access from Chase events including Food Network talent, Chef Anne Burrell, pastry great, Chef François Payard, Iron Chef Masaharu Morimoto, and athletes "Broadway" Joe Namath, and World Class Fencer and Olympic Silver Medalist Tim Morehouse. Then dance the night away with great live music from Max Weinberg, Rock and Roll Hall of Fame member and legendary drummer from Bruce Springsteen's E Street Band.
Tim Morehouse will help host the festivities and offer an interactive fencing session for those who dare.
On the menu for the evening, Chef Anne Burrell will host a dinner station and brief culinary sessions with tips for making great hors d'oeuvres. Iron Chef Morimoto and his team will prepare individual sushi hand rolls at their station and Executive Chef Dino Gatto of Rao's will offer their famous meatballs. Wine lovers can enjoy wine tasting sessions in the City Winery Barrel room with wines from renowned importer, Frederick Wildman and Sons. For dessert, visit Chef Franois Payard's delectable station for some of his sweet favorites and the opportunity to pipe and fill éclairs.
For sports enthusiasts, football Hall of Famer and Big Game legend, Joe Namath will be featured on stage for all to hear during an interactive "Chalk Talk" where "Broadway Joe" will answer fan's questions and take photos with guests.
As the food, wine and sports action continues, Max Weinberg, will join the fun on stage for a question and answer session and photos with guests. Then be ready for dancing to the beat with Max Weinberg and friends!
Interactive culinary and sports sessions will be offered in small groups all evening and will run approximately fifteen minutes each. Our team will be on hand to help guide you to the sessions of your choice.
Experience Includes
Reception and walk-around dinner stations by Rao's, Chefs Anne Burrell, Masaharu Morimoto, François Payard, and by City Winery
Interactive hands on stations with Chef Anne Burrell and Chef François Payard
Wine tasting station
Fencing demonstration by Tim Morehouse
Q&A and photos with Joe Namath
Q&A and photos with Max Weinberg
Performance and dancing with Max Weinberg and friends
Caricature artists
Gift bag including a drumhead pre-signed by Max Weinberg and a miniature football pre-signed by Joe Namath
Participation in the interactive sessions is limited to a first-come first-served basis.
Tentative Event Schedule

| | |
| --- | --- |
| 6:30 PM - 10:30 PM | Dinner Reception, Interactive Stations, Q&A with select talent, Photos with select talent |
Please note: Schedule subject to change. This is not an autograph session.
Event Location
City Winery
155 Varick St.
New York, NY 10013