Virtual Summer Workout with Gabby Douglas and Summer Sanders!
Health & Wellness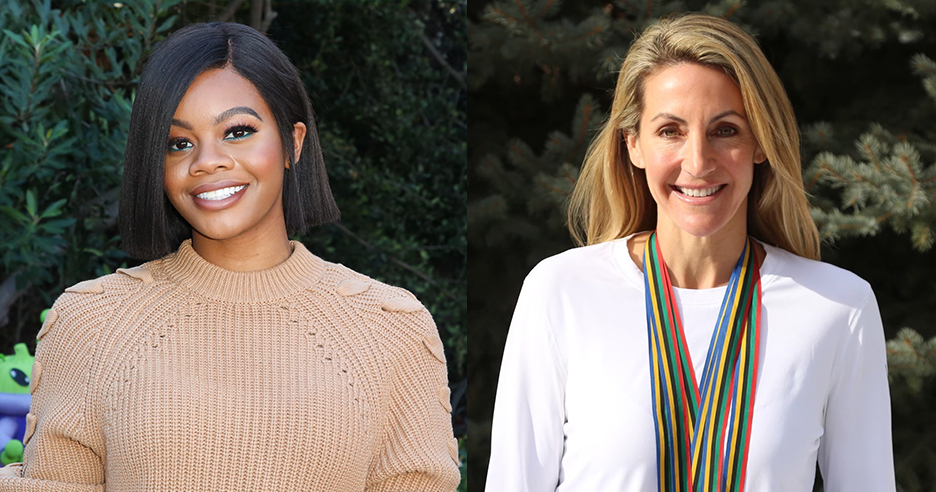 *Please use a desktop browser to purchase packages online. Users on a mobile device or tablet will be directed to our call center and may experience wait times.*
Gabby Douglas and Summer Sanders will take Cardmembers through an exclusive fitness event and Q&A session. During the experience, Gabby and Summer will share their wellness secrets, discuss how exercise has positively affected their life and reminisce about some of their favorite athletic moments. Next, these  athletes have collaborated for the first time to bring Cardmembers a one-of-a-kind virtual workout. In addition to sharing the tips and tricks of world class athletes, the session will provide Cardmembers first-hand inspiration and motivation from some of the country's most beloved athletes. As part of the event, Cardmembers will be able to ask questions pertaining to mental and physical wellness, and the moments that defined these Olympians. This exclusive Cardmember workout is appropriate for all fitness levels and ages 12 and up.
In addition to the virtual experience, cardmembers will also receive a gift box containing a signed copy of Gabby's book Grace, Gold & Glory, a yoga mat and bag, yoga towel, and a few of Gabby's favorite post-workout snacks.
Even as a young child, Gabby Douglas was considered one of the world's greatest gymnasts. By age 8, she had won her first major title as 2004 Virginia State Champion in gymnastics. At the age of 16 she became the first female African-American to win an Olympic gold medal as the All-Around Individual Champion. Now, in 2021, she is considered a living legend and one of the world's greatest athletes, period. Her repeated dominance on the largest stages of competition has made her into a crossover, pop culture icon.
Summer Sanders is an icon in her own right, as well. In 1992, when she emerged as the United States' most decorated swimmer with two gold, one silver and one bronze Olympic medal, Summer Sanders became a household name. With multiple world championships under her belt, Summer decided to bring her competitive drive and spirit to the sports media space, taking on roles hosting "NBA Inside Stuff," and analyzing sports on The Today Show, Good Morning America, The Rachel Ray Show and on the sidelines of the NBA, WNBA, and US Open.
Please note: This event is available nationwide with the gift box shipped to Cardmembers' provided delivery address. You will receive a detailed confirmation letter and additional event information via email, and be required to sign a release waiver in order to participate. This virtual event will take place on Zoom. Logging on with a smartphone is not recommended for this event. Specific log-in instructions for Zoom will be sent via email four (4) days prior to your event.
Experience Includes
Group workout with Gabby Douglas and Summer Sanders.
Hosted live Q&A with Cardmembers (questions may be limited based on timing)
A custom gift box including:

1 signed copy of Gabby's book, Grace, Gold & Glory
1 yoga mat
1 yoga towel
1 yoga mat bag
2 Cliff Bars
2 coconut waters
Tentative Event Schedule


All times listed in Eastern & Pacific time zones
6:55 PM – 7:00 PM ET
3:55 PM – 4:00 PM PT
Guests log on to Zoom
7:00 PM – 7:05 PM ET
4:00 PM – 4:05 PM PT
Welcome and Introduction
7:05 PM – 7:35 PM ET
4:05 PM – 4:35 PM PT
Hosted Live Q&A (questions may be limited based on timing)
7:35 PM – 8:00 PM ET
4:35 PM – 5:00 PM PT

 Group warmup and workout with Gabby Douglas and Summer Sanders
Please note: All times are Eastern and Pacific. Schedule subject to change. The event begins promptly at 7:00 PM ET / 4:00 PM PT.
Event Location