Experience the Latin Flavors of the Americas with Chefs Michael & David Cordúa in Houston
Culinary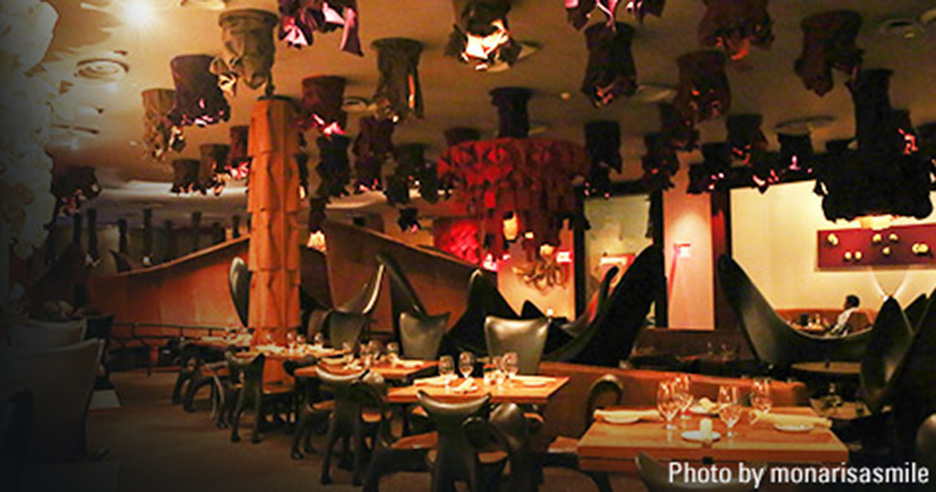 Blending the Chefs traditional Latin roots with a passion for non-conformist design, Américas in River Oaks features modernistic spaces paired with the rustic textures and simplicity of Chefs Michael and David's homeland of Nicaragua. Américas offers spaces that provide diners with a feeling of warmth married with a sophisticated sense of style. The furniture, lighting, and linear expressions are distinctly Latin with cultural nuances reinterpreted in Cordúa style.
Your private evening hosted by this charismatic duo will begin with a passed hors d'oeuvres reception including a selection of Américas' signature items and cocktails. Following the reception, you will be treated to a walk-around dinner with action stations highlighting the best of the América's menu from empanadas and paella to the Cordúa's signature Tres Leches dessert. Each station will feature pairings with specialty cocktails or wines and select stations will include chef demonstrations. The Cordúa's will demonstrate the carving and seasoning of their world-famous Churrasco steak and offer insights into their unique father-son dynamic during this unique experience.
A pioneer of Latin American cuisine in the United States, Nicaraguan-born chef Michael Cordúa founded Cordúa Restaurants in 1988 with his first restaurant, Churrascos. Named one of America's "Top Ten Chefs" by Food & Wine, today he oversees eight restaurants and four different brands in the Greater Houston area along with his son David Cordúa, who is a Houston native and graduate of Le Cordon Bleu in Paris.
Guests will take the flavors of Nicaragua home with them in Michael and David's first cookbook, "Cordúa: Foods of the Americas." The book is filled with recipes, photos, and family history and each book will be pre-signed by Michael and David.
Package Includes:
Reception and Flavors of the Americas walk-around dinner
Cooking Demonstration with Chef David and Chef Michael
Photos with Chef David and Chef Michael
Pre-signed Copy of "Cordúa: Foods of the Americas"
Parking
Event Dates:
Tuesday - August 12, 2014
Event Schedule:
6:30 PM Reception
7:00 PM Walk-around Dinner
9:30 PM Evening Ends
Event Location
2040 West Gray

Houston, TX 77019