An Evening of Election Perspectives with James Carville and Mary Matalin!
Arts & Entertainment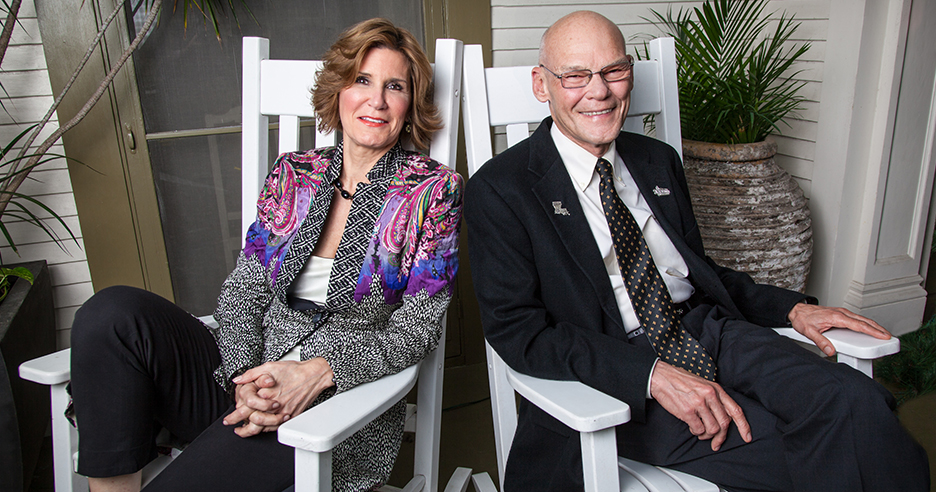 James Carville and Mary Matalin have operated inside the US political arena for over twenty five years. James, a Democrat, gained national attention for his work as the lead strategist of the successful presidential campaign of then-Arkansas governor Bill Clinton. Mary served under Republican President Ronald Reagan, was campaign director for George H.W. Bush, and an assistant to President George W. Bush. In the midst of their political careers, James Carville and Mary Matalin fell in love and became the most talked about pundit couple in politics.
This special private evening with James and Mary in New York City will begin with an hors d'oeuvres reception then, during a lively dialogue moderated by CNBC Senior Analyst, Ron Insana, they will share their perspectives on the upcoming election, one of the most colorful landmark presidential campaigns in recent history. Guests will hear first-hand from the couple about their political lives and Mary's recent decision to change her political party registration to Libertarian. Following the conversation you will have an opportunity to take a photo with this political dynamic duo.
Navigating through their political divide, James Carville and Mary Matalin have been married over twenty years. Known for their sharp wit and free-spirited political views they are also best- selling authors, talk show hosts and appear regularly on television. Their candid second book Love & War: Twenty Years, Three Presidents, Two Daughters and One Louisiana Home chronicles family, faith, love and politics in their two award-winning voices.
James Carville is also an actor, producer, and restaurateur. His role in the Clinton campaign was documented in the feature-length Academy Award-nominated film The War Room. No stranger to television, he co-hosted CNN's Crossfire and has appeared on CNN's news program, The Situation Room. Today he is a contributor on Fox News Channel and serves as Professor of Practice at Tulane University.
Mary Matalin was Editor-in-Chief for Threshold Editions, a conservative publishing imprint at Simon & Schuster. She has made frequent television appearances as a political commentator, and also played herself, opposite her husband James Carville, John Slattery and Mary McCormack in the HBO series K Street. Today, she can be seen as a frequent guest commentator on news networks such as ABC, CNN, MSNBC and FOX News Network. She also co-hosts the nationally-syndicated radio programBoth Sides Now, which is currently broadcast on over 100 radio stations across the country.
Experience Includes
Hors d'oeuvres reception with wine & beer
Moderated conversation with James Carville and Mary Matalin

Opportunity to take a photo with James Carville and Mary Matalin
Pre-signed copy of Love & War: Twenty Years, Three Presidents, Two Daughters and One Louisiana Home
Tentative Event Schedule

| | |
| --- | --- |
| 6:00 PM - 7:00 PM | Registration and Reception |
| 7:15 PM - 9:15 PM | Moderated conversation: "Election Perspectives" and photo with James and Mary |
Please note: Schedule subject to change. A detailed itinerary including event location will be provided with event confirmation.
Event Location
Event location will be provided with detailed itinerary.

New York, NY 10001