Due to recent weather this event has been rescheduled to January 14, 2013 : An Evening with Top Chef Masters Winner, Floyd Cardoz at North End Grill
Culinary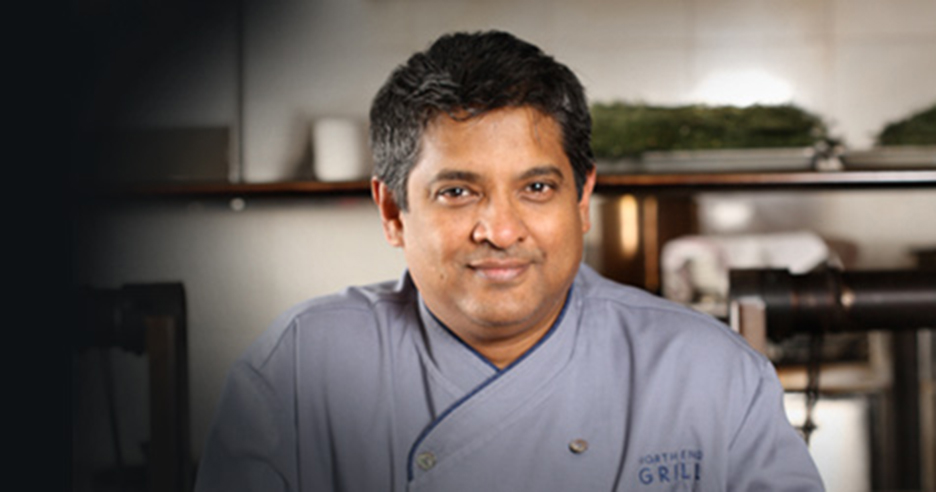 You are invited to a private Inside Access culinary evening in New York City. Chef Floyd Cardoz award-winning chef, author, and partner of North End Grill will host this winter inspired dinner at the newest venture from Danny Meyer's Union Square Hospitality Group.
Your dining experience will begin with an hors d'oeurves and cocktail reception in the bar of this Battery Park City hot spot. During the reception, you will be welcomed into the open grilling kitchen where you can view the chef's team hard at work preparing your evening meal.
Following the reception, guests will move into the chic dining room to enjoy a specially created four-course dinner. Chef Cardoz's modern American menu will be highlighted with expertly paired wines introduced by John Ragan, Wine Director for Union Square Hospitality Group, James Beard award winner, and Master Sommelier, an honor held by less than two hundred individuals worldwide.
During a candid question and answer session, you will hear first-hand from Chef Cardoz what it's like to compete as a contestant from week-to-week on Top Chef Masters and ultimately win season three of one of the most successful culinary competitions on television today.
At the end of the evening each guest will receive a pre-signed copy of Floyd's cook book; "One Spice, Two Spice"! This beautiful book is complete with over 100 recipes that bring Chef's childhood roots in India together with American cuisine.
Experience Includes:
Cocktail and hors d'oeuvres reception
Private four-course dinner with paired wines
Interaction and Photos with Chef Floyd Cardoz and Master Sommelier John Ragan
Optional kitchen visit
A pre-signed copy of Floyd Cardoz's book; One Spice, Two Spice
Event Date:
Monday – January 14th, 2013
Event Times:
Reception: 6:30PM
Dinner: 7:00PM
Event Location:
North End Grill
104 North End Avenue
Between Vesey and Murray Streets
New York, New York 10282
Event Location
North End Grill
104 North End Avenue
New York, NY 10282