An Exclusive Dining Experience with Chef Chris Shepherd at Georgia James in Houston!
Culinary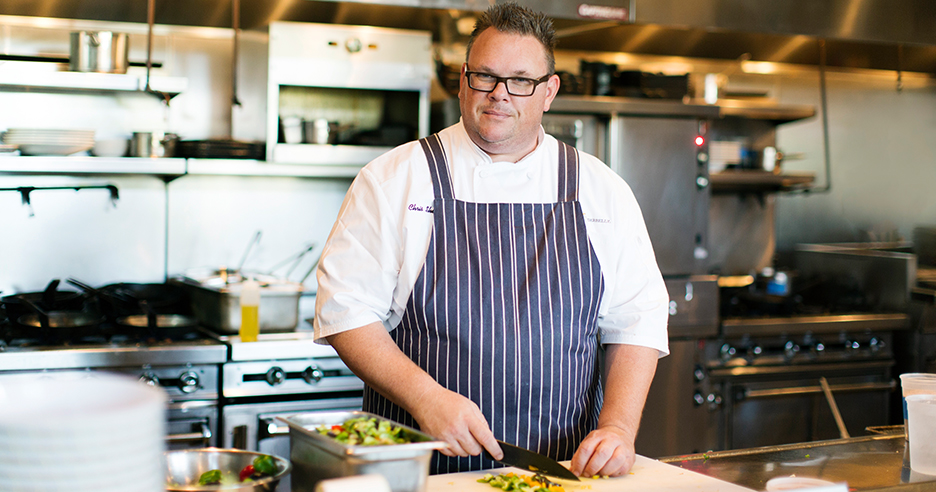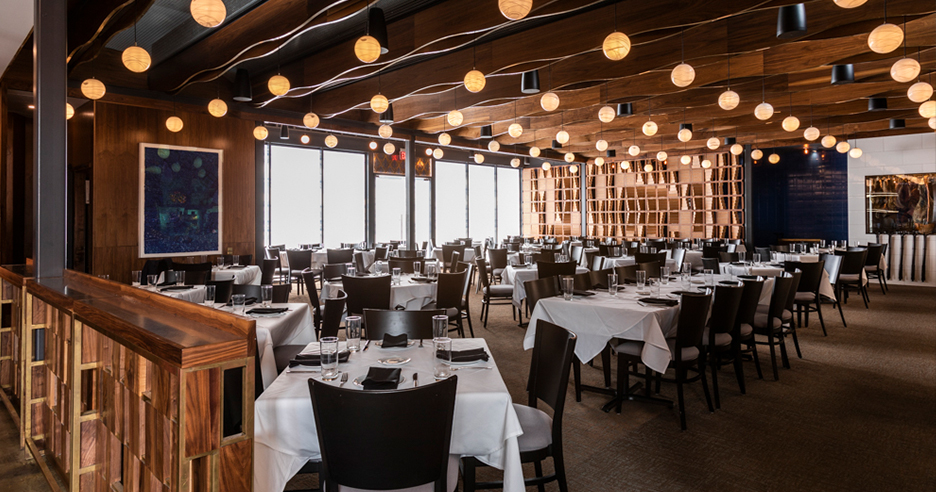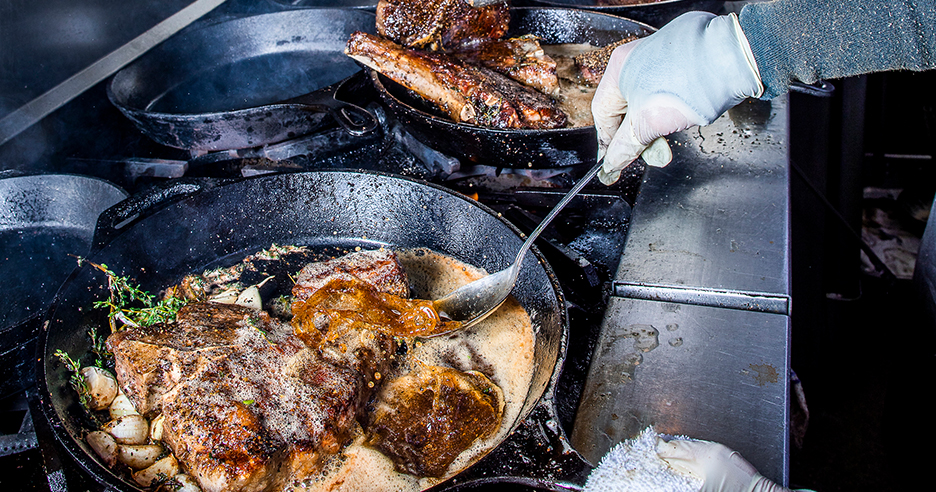 *Please use a desktop browser to purchase packages online. Users on a mobile device or tablet will be directed to our call center and may experience wait times.*
Chef Chris Shepherd will host United Card Events guests for a private dining experience at his signature restaurant, Georgia James.
The evening in Houston will begin with a private cocktail and hors d'oeuvres reception. During this time, guests will be invited to participate in an interactive bourbon tasting station and take a photo with Chris Shepherd.
Following the reception, cardmembers will be seated for a specially curated multi-course menu accompanied by wine pairings. The menu will feature a mix of signature dishes from both Georgia James and Chef Shepherd's new restaurant, Georgia James Tavern.
In addition to this dining experience, cardmembers will also receive a pre-signed copy of Chef Chris Shepherd's cookbook, Cook Like A Local: Flavors That Can Change How You Cook and See the World: A Cookbook, along with a custom gift bag.
James Beard Award-winning Chef Chris Shepherd has helped change the landscape of the Houston culinary scene since opening Underbelly in 2012. Thanks to Chris' vision and passion, Underbelly was named one of the best new restaurants in the country by Bon Appetit and Esquire in 2012, a James Beard Award semifinalist for Best New Restaurant in 2013, and one of 38 essential restaurants in America by Eater in 2015. Chris was named one of the 10 Best New Chefs in America by Food & Wine in 2013 and was then awarded the 2014 James Beard Award for Best Chef: Southwest.
In 2018, Shepherd closed Underbelly to convert the building into Georgia James, his take on a steakhouse. He formed Underbelly Hospitality in 2018 to preserve the ethos of Underbelly—learning about diverse cultures through food. In 2019, Georgia James nabbed the No. 1 spot on Texas Monthly's list of the Best New Restaurants in Texas and was included on GQ and Robb Report's lists of the best new restaurants in America. He was a semifinalist for the James Beard Award for Outstanding Chef in 2019 and was named Robb Report's Chef of the Year the same year. Chris' first cookbook, Cook Like a Local: Flavors that Will Change the Way You Cook—and See the World, was nominated for a 2020 James Beard Foundation Book Award. Georgia James is Chef Chris Shepherd's take on a steakhouse. It's unconventional. It's driven by quality. And, most importantly, it's fun. Named for his parents, Georgia James serves the food Chris cooks at home—cast-iron seared steaks, lots of cold seafood and seasonal sides. Chris opened Georgia James to be the steakhouse that cares—about sourcing quality product, technique, execution and the highest level of service. 
Georgia James will adhere to all local and state COVID-19 guidelines in place at the time of the event. Chase, United & the Event Partners cannot guarantee that attendees will not be exposed to or contract COVID-19 while attending the event. By attending, cardmembers and their guests assume this risk and agree to release and hold Chase, United & the Event Partners harmless from any cause of action relating to exposure or contraction of COVID-19 arising out of your attendance at the event.
Experience Includes
Cocktails and hors d'oeuvres reception
Bourbon Tasting Station
Multi-course wine paired dinner
Photo Opportunity with Chef Chris Shepherd
Pre-signed copy of Chef Chris Shepherd's cookbook, Cook Like A Local: Flavors That Can Change How You Cook and See the World: A Cookbook
Custom Gift bag
Tentative Event Schedule

| | |
| --- | --- |
| 6:00 PM                 | Guests arrive |
| 6:00 PM - 7:00 PM | Cocktails and hors d'oeuvres reception with bourbon tasting station |
| 7:00 PM - 9:00 PM | Exclusive Georgia James & Georgia James Tavern Multi-Course Menu with wine pairing  |
| 9:00 PM                 | Event Concludes |
Please note: All times are Central. Schedule subject to change. The event begins promptly at 6:00 PM CT
Event Location
Georgia James
1100 Westheimer Rd
Houston, Texas 77006