An Exclusive Dog Training Experience with Celebrity Dog Trainer Cesar Millan at his Ranch and Dog Psychology Center
Arts & Entertainment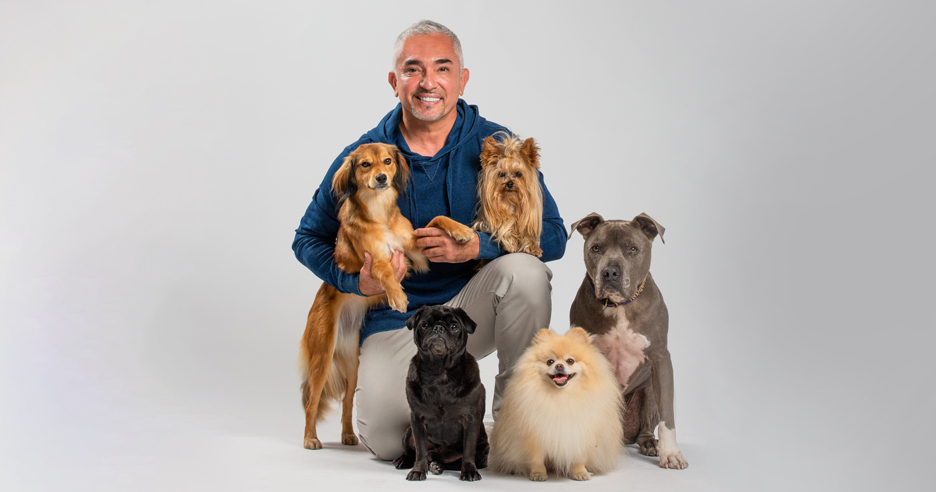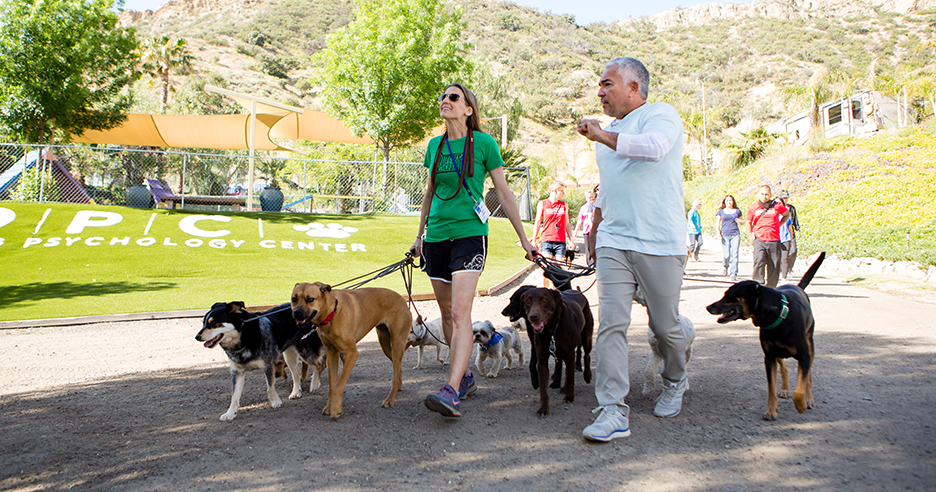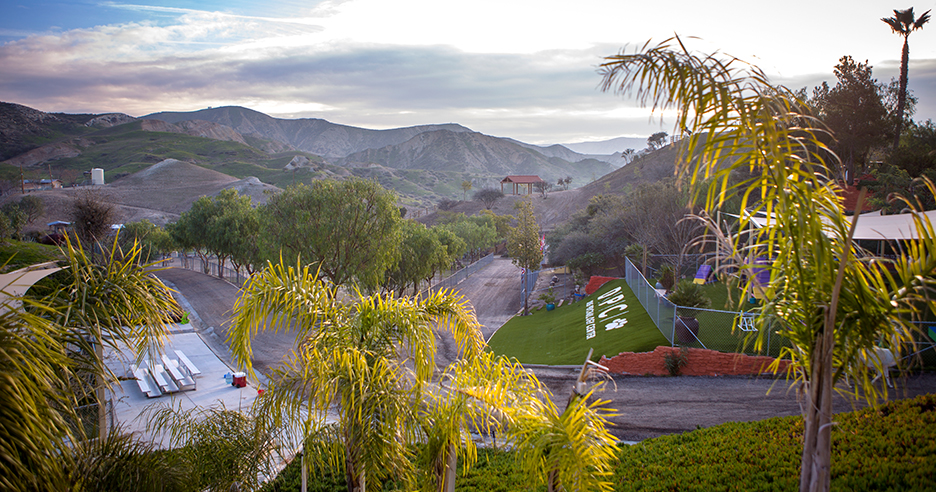 *Please use a desktop browser to purchase packages online. Users on a mobile device or tablet will be directed to our call center and may experience wait times.*
COVID CONSIDERATIONS
Please be assured that the health and safety of our guests is paramount to us. Given the latest conditions, only those fully vaccinated against COVID-19 will be permitted to attend. We greatly appreciate your cooperation. Masks are not currently required for outdoor spaces, but are strongly recommended, per state guidelines. We advise all guests to wear a mask, for safety. Los Angeles County requires that masks are worn indoor in all public places.
Celebrity Dog Trainer, author and entrepreneur, Cesar Millan will host United Card guests for a special evening experience at his 43-acre ranch oasis and Dog Psychology Center in Santa Clarita, CA.
The evening at the ranch will begin with a welcome introduction from Cesar as he provides guests with a brief background of the ranch, the unique offerings on the property and an overview of the exclusive evening experience he created just for cardmembers. This is truly a one-of-a-kind event with Cesar offering cardmembers unparalleled access to his ranch like never before.
Following the introduction, cardmembers will be escorted around the property by Cesar himself. During the tour, guests will participate in exclusive demonstration sessions with a number of ranch personalities including The Bird Trainer, Sheepherder and even a dancing session with Native American dancers!
After this immersive experience, guests will be treated to a private dog- training session with Cesar, experiencing Cesar's training philosophies and teachings first-hand. Guests will be able to ask questions and engage with Cesar as he leads them through this demonstration.
Finally, to conclude the evening, guests will join Cesar for a taco dinner and his famous "Cesar-rita" margaritas as the sun begins to set over the mountain tops. As dinner concludes, guests will have the chance to take a photo with Cesar to commemorate the special evening. As a memento, guests will receive a  pre-signed copy of Cesar Millan's book, Cesar Millan's Lessons from the Pack: Stories of the Dogs Who Changed My Life, along with a custom gift bag.
With more than 25 years of experience and with his brand new TV show, "Better Human, Better Dog", releasing July 30, 2021 on National Geographic & Disney+; Cesar Millan is a household name and 3x Emmy nominated internationally acclaimed star of several hit TV series broadcasted and streamed in over 120 countries. A New York Times #1 best-selling author, and accomplished global public speaker, Millan is also an entrepreneur with an innovative product line including his widely popular and exclusive training courses under his Training Cesar's Way brand. Cesar Millan is one of the most sought-after authorities in the field of dog behavior and rehabilitation. He is the only world-renowned celebrity dog behaviorist and has taken it to another level with his mission through the Cesar Millan Foundation for better humans, better planet.
Cesar Millan's Ranch will adhere to all local and state COVID-19 guidelines in place at the time of the event. Chase, United & the Event Partners cannot guarantee that attendees will not be exposed to or contract COVID-19 while attending the event. By attending, cardmembers and their guests assume this risk and agree to release and hold Chase, United & the Event Partners harmless from any cause of action relating to exposure or contraction of COVID-19 arising out of your attendance at the event.
Please note, exact location will be provided for guests who purchase the experience
Experience Includes
Private tour of Cesar Millan's 43-Acre Dog Psychology Center in Santa Clarita, CA led by Cesar
Interactive demonstrations and activities with Cesar's Pack, including possible sessions with the Bird Trainer, and Sheepherder and Native American Dancers (exact sessions subject to change)
"Cesar-rita" Margarita making session with Cesar and curated taco dinner at sunset
Photo opportunity with Cesar Millan
Pre-signed copy of Cesar Millan's book, Cesar Millan's Lessons from the Pack: Stories of the Dogs Who Changed My Life
Custom Giftbag
Tentative Event Schedule

| | |
| --- | --- |
| 4:00 PM                 | Check in and guests arriving at the ranch |
| 4:15 PM - 4:30 PM | Cesar's welcome message |
| 4:30 PM - 5:30 PM | Ranch tour + ranch activities throughout the tour featuring possible sessions with Cesar's pack, including Native American Dancers, the Sheep Herder and the Bird Trainer (exact sessions subject to change) |
| 5:30 PM - 6:30 PM | Dog training demonstration with Cesar |
| 6:30 PM - 7:00 PM | "Cesar-Rita" making + taco fiesta dinner |
| 7:00 PM                 | Guests depart |
Please note: All times are Pacific time. Schedule subject to change. The event begins promptly at 4:00pm
Event Location
Santa Clarita, CA

Santa Clarita, California 91390