Celebrate the 25th Anniversary of the 1986 New York Giants Championship Team
Sports & Leisure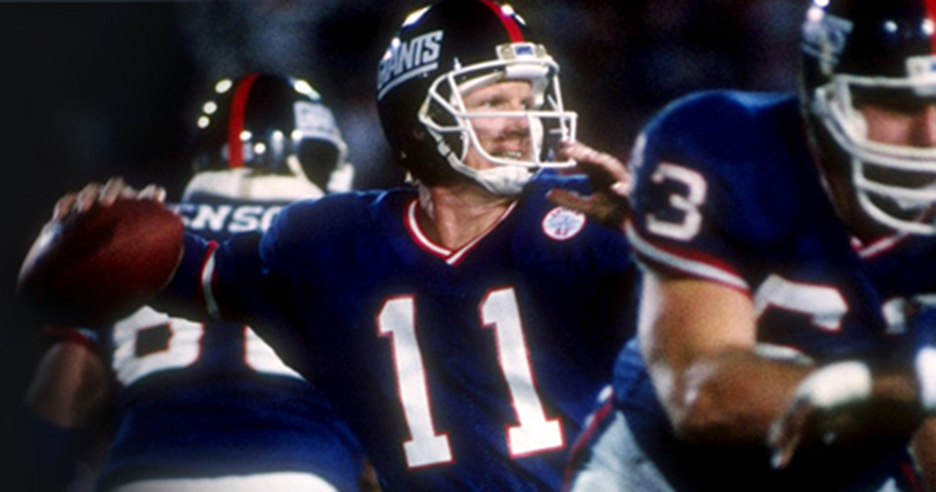 Inside Access from Chase brings you exclusive access to an evening with members of the New York Giants 1986 championship football team—one of the greatest teams of all time as ranked by fans and the media. You will enjoy a private cocktail reception with your hometown sports heroes at a private event in the iconic Manhattan '21' Club.
Learn what it's like to set records during the most highly televised sports event in the nation as told by game MVP quarterback Phil Simms, league MVP linebacker Lawrence Taylor and other team members. As you sip delicious cocktails and dine on hors d'oeuvres, enjoy a lively question-and-answer session with the players, where you'll get to hear the challenges and victories the team faced on and off the field as they marched toward an impressive 14–2 season record. It's a once in a lifetime opportunity to get in the minds of the players, to hear their elations of such a victory and of course, learn firsthand about how this raucous team popularized the tradition of the "Gatorade Shower" after their gridiron wins.
As the event draws to a close, you'll leave with a commemorative piece of sports memorabilia that will become a centerpiece in any collection, stirring memories of the golden days of 1986 as well as the unforgettable night you spent with the team.
Please note that this event is not an autograph session and players are not expected to or obligated to sign memorabilia.
Your event will include:
An evening with 27 legendary members of the 1986 Championship Team including Phil Simms, Lawrence Taylor, Harry Carson, Mark Bavaro, Leonard Marshall, Joe Morris, Sean Landeta, Bart Oates, Karl Nelson, Maurice Carthon, Bobby Johnson, Stacy Robinson, Zeke Mowatt, Brad Benson, Billy Ard, Chris Godfrey, George Martin, Jim Burt, Carl Banks, Gary Reasons, Mark Collins, Elvis Patterson, Perry Williams, Kenny Hill, Terry Kinard, Phil McConkey, Raul Allegre*
Opportunities to chat, mingle and take photos with the players from 7:45 – 9:15pm
Premium open bar, heavy appetizers, crudités and carving stations by the '21' Club
A question-and-answer session with the players
A memento of the championship season and team
*Players listed are scheduled to appear; however, unforeseen circumstances may occur where a player may not be able to attend.
Event Location
'21' Club
21 West 52nd Street
New York, NY 10019