Celebrate Brindille's First Anniversary during a Private Evening with Carrie and Michael Nahabedian
Culinary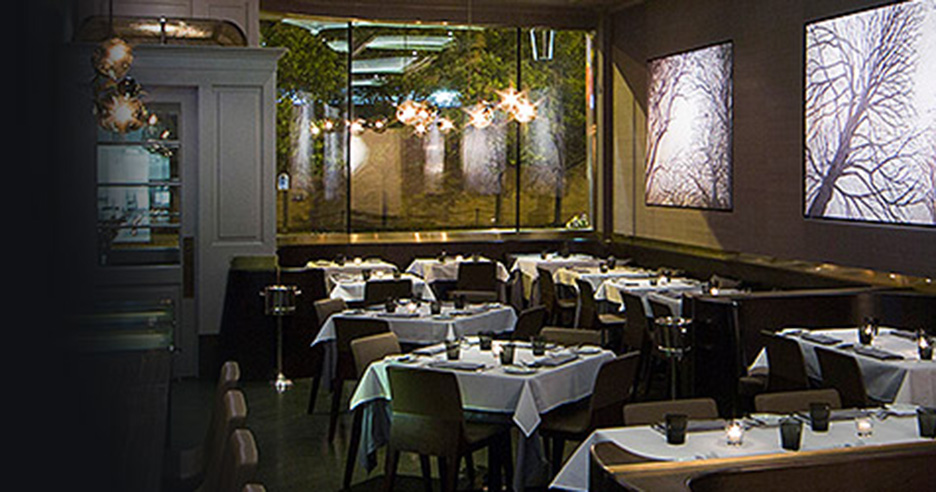 Join James Beard Award winner Chef Carrie Nahabedian and her partner and cousin
Michael Nahabedian for a private event in celebration of Brindille's one-year anniversary.
The food and style of Brindille reflects Carrie and Michael's love of France and Carrie's return to her culinary roots. Brindille, meaning "young branch" boasts a quiet elegance with luring branch art that lines the walls to envelope guests in the warmth of the forest.
Your intimate evening will begin with passed hors d'oeuvres and cocktails featuring recipes from Bar Director, Steve Carrow's book the "Potation Handbook". Carrie and Michael will visit with guests throughout the evening, take photos, and share select recipes. Following the reception, guests will be seated for a five-course anniversary dinner created by Carrie and her Chef De Cuisine, Ali Ratcliffe-Bauer. Each course will be paired with wines from select regions of France. Dinner will close with Brindille's Pastry Chef Craig Harzewski's desserts incorporating fresh, seasonal components from local and regional farmer's markets with unique style and execution.
After departing her position as Executive Chef of the Four Seasons Hotel Los Angeles at Beverly Hills, Carrie Nahabedian returned to her native Chicago to open NAHA in 2000 with Michael, which garnered her a James Beard Award and four consecutive Michelin stars. In the spring of 2013 the duo teamed up again to open Brindille. Like NAHA, Michael's brother Tom Nabahedian of Bureau of Architecture and Design oversaw the creation of Brindille, making it truly a family affair.
Experience Includes:
Cocktail & Hors d'oeuvres Reception
Five-course Dinner with Paired Wines
Casual conversation and Photos with Chef Carrie and Michael Nahabedian
Select Recipes
Event Dates:
April 23, 2014
Event Schedule:
6:30 PM Cocktail and Hors d'oeuvres Reception
7:00 PM Five-course Dinner
10:00 PM Evening Ends
Event Location
NO VENUE

Chicago, IL 60654