Enjoy a Multi-Course Dining Experience with Chef Christopher Bleidorn at Birdsong in San Francisco
Culinary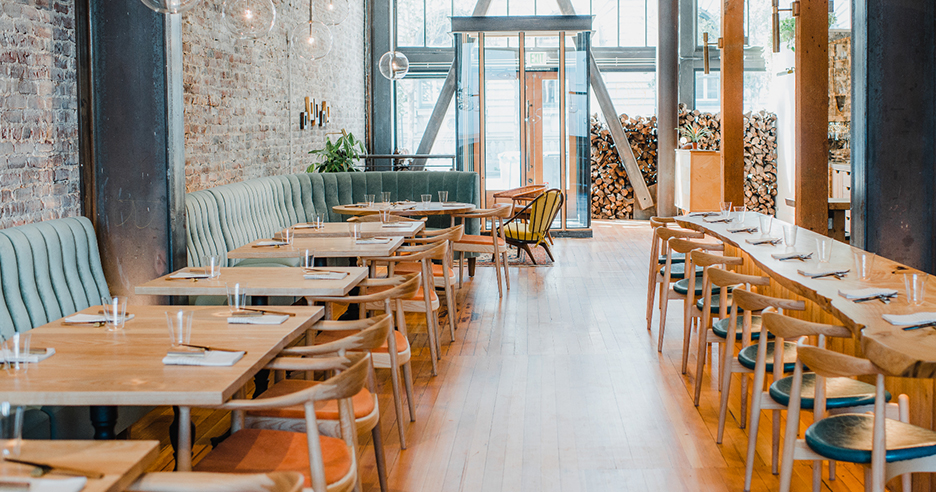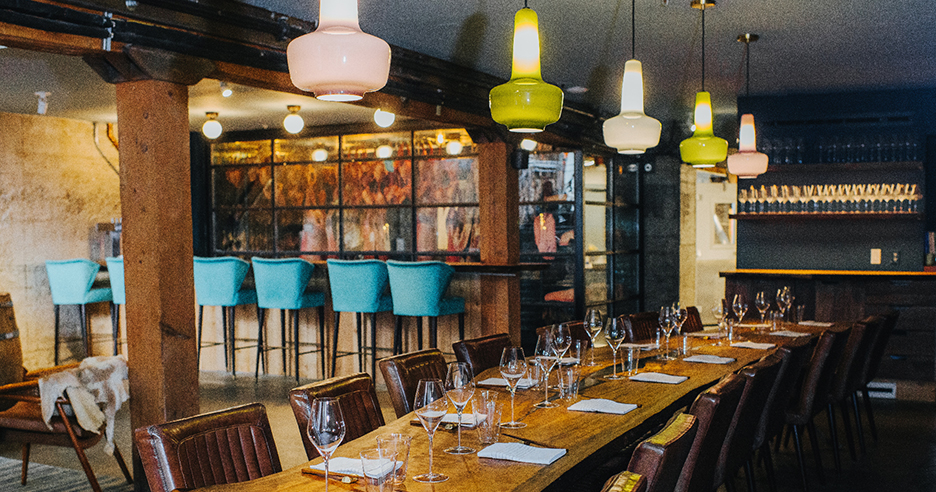 *Please use a desktop browser to purchase packages online. Users on a mobile device or tablet will be directed to our call center and may experience long wait times.*
Join us for a unique culinary experience at two Michelin starred Birdsong in San Francisco on December 13th!
Experience Includes:
Six-course dinner tasting menu introduced by Chef Christopher Bleidorn
Welcome cocktails and menu wine-pairings
Tour of dry aging room
Dive into the culinary identity of the Pacific Northwest with Executive Chef and Owner Christopher Bleidorn at Birdsong in San Francisco. With this immersive dining experience, Cardmembers will be able to experience the seasonality and whole ingredient emphasis that Chef Bleidorn cooks with.
Beginning the evening with a cocktail in hand, guests will get a special behind-the-scenes tour of Birdsong's dry aging room where the meats used in-house are aged to perfection. After learning about the intentionality that goes into gathering and preparing the ingredients used at Birdsong, Cardmembers will be seated in the main dining room for a six-course tasting menu. Chef Bleidorn will introduce the menu and speak to his inspiration behind Birdsong before guests are taken on a unique culinary journey where they will experience dishes like smoked mussels, Indian spices, aged lamb, and grilled parker house rolls. At the conclusion of the sixth and final course, guests will receive a specially curated gift bag to bring the elements of the evening home with them.
Birdsong's cooking is centered on the belief that food is a conduit of values, wisdom, and tradition. The menu focuses on ingredients in the most whole form that they can be found. This typically means produce that is in season, which in turn means they are at their best and most flavorful. Birdsong cooks to celebrate our sources of nourishment, our history, our craft, and most importantly, the people around us. The hope is that you leave Birdsong feeling a little more connected, a little lighter (in spirit), and more satisfied and fulfilled than when you walked in.
Chef Christopher Bleidorn began his culinary career as a Sous Chef at Nine-Ten Restaurant in San Diego. Following that, he moved to Chicago to work under the tutelage of Grant Achatz in Alinea. He then gained experience at Benu where he was the Pastry Chef; and then at Atelier Crenn and Saison where he was the Chef de Cuisine. In 2018, Chef Chris opened Birdsong.

It is at Birdsong that Chef Chris has come to fully express his own approach to food. One that emphasizes seasonality and the use of the whole ingredient that draws as deeply from his upbringing in Hingham, Massachusetts as it does from his years of experience leading some of the country's most distinguished restaurants.

*Please note that Birdsong is happy to accommodate pescatarian, vegetarian, or dairy free (with the exception of butter) menus with notice ahead of time. Gluten, soy, salt, shellfish, allium and butter cannot be completely removed from the dishes. If you have severe allergies, please note them and we will contact you if we are unable to accommodate.
COVID CONSIDERATIONS
Please be assured that the health and safety of our guests is paramount to us. We will follow all venue COVID-19 guidelines at the time of the event and will ask the same of our guests. Safety protocols may be posted by the venue leading up to the event. Chase, United & the Event Partners cannot guarantee that attendees will not be exposed to or contract COVID-19 while attending the event. By attending, cardmembers and their guests assume this risk and agree to release and hold Chase, United & the Event Partners harmless from any cause of action relating to exposure or contraction of COVID-19 arising out of your attendance at the event.
Tentative Event Schedule

| | |
| --- | --- |
| 6:00 PM | Guests check-in |
| 6:15 PM | Tour of dry aging room |
| 6:45 PM | Chef introduced six-course dinner |
| 9:00 PM | Gift bags distributed; guests depart |
Event Location
Birdsong
1085 Mission Street
San Francisco, CA 94103