A Night with The Bacon Brothers
Arts & Entertainment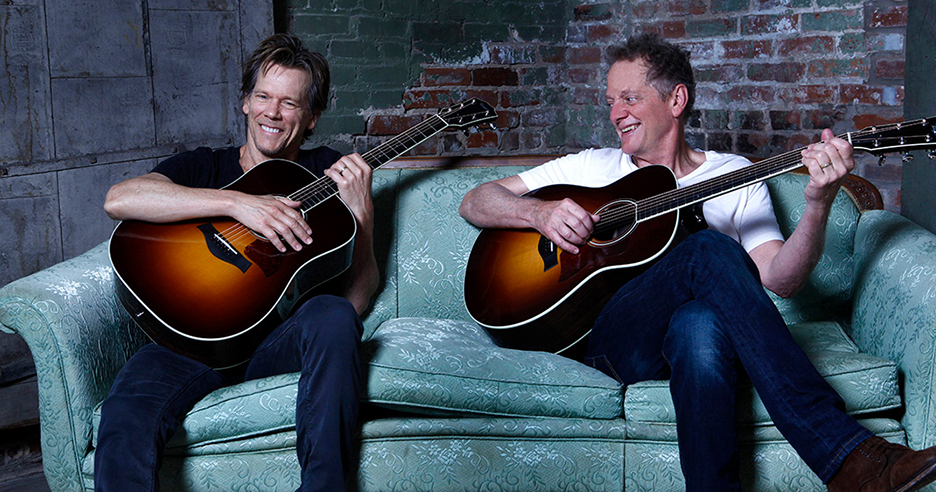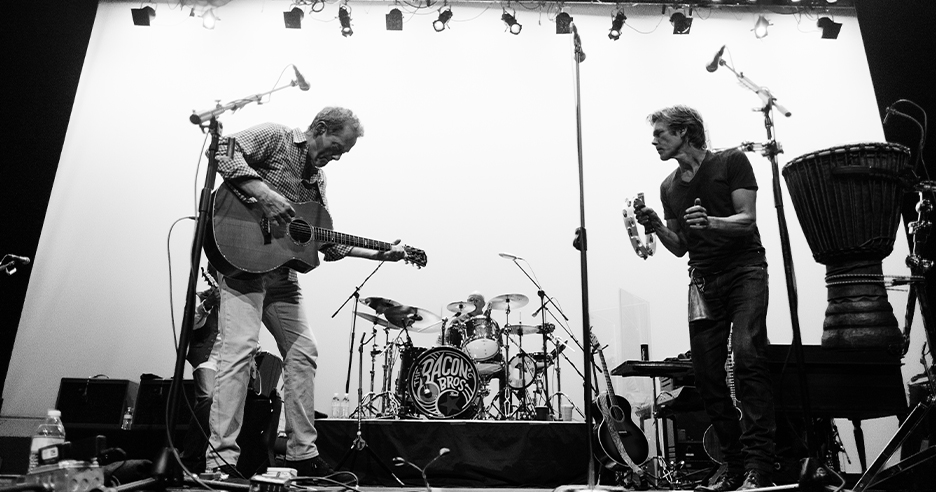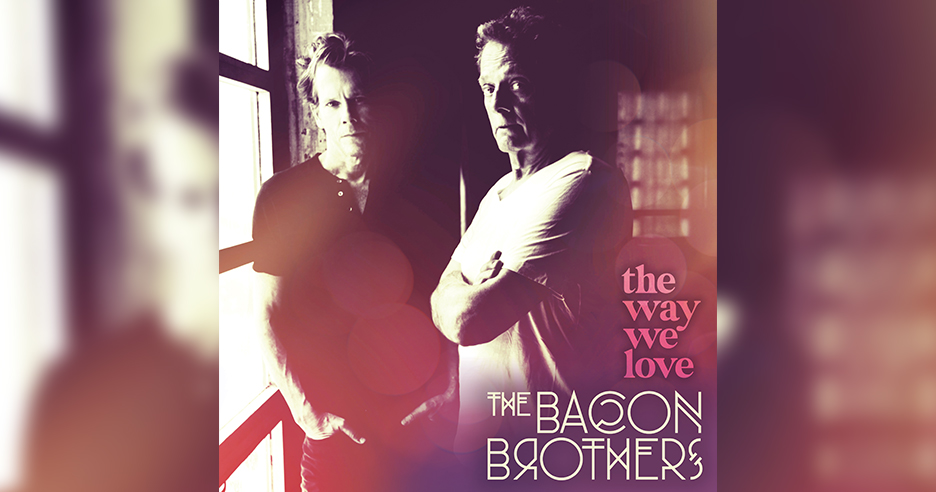 *Please use a desktop browser to purchase packages online. Users on a mobile device or tablet will be directed to our call center and may experience wait times.*
COVID CONSIDERATIONS
Please be assured that the health and safety of our guests is paramount to us. We will follow all Venue COVID-19 guidelines at the time of the event, and will ask the same of our guests. Safety protocols may be posted by the venue leading up to the event. Given the latest conditions, only those fully vaccinated against COVID-19 will be permitted to attend. Guests 12 and older will be required to show proof of vaccination - digital and print versions, including photocopies, are acceptable forms of proof, along with corresponding government ID. Chase, United & the Event Partners cannot guarantee that attendees will not be exposed to or contract COVID-19 while attending the event. By attending, cardmembers and their guests assume this risk and agree to release and hold Chase, United & the Event Partners harmless from any cause of action relating to exposure or contraction of COVID-19 arising out of your attendance at the event.
Michael & Kevin Bacon — A.K.A. The Bacon Brothers — are two talented individuals who share the same gene pool and have taken their talents to the next level by creating an art of music on their own. With ten albums to their credit spawned over the course of 23 years, it's clear their band isn't simply a sideline that supplements their day jobs. Rather, it's an ongoing effort that's enhanced both of their acclaimed careers. Kevin's an award-winning actor with a lengthy film, stage and television resume, and Michael is an Emmy-winning composer, who honed his craft as a songwriter in Nashville in the 70's. When the dynamic duo gets together, guests are in for an energetic, humorous and entertaining good time. 
Guests will get an exclusive, up-close-and-personal demonstration of The Bacon Brother's musical talents through a private set of 6-8 songs and a Q&A experience, giving them the opportunity to learn more about what inspires The Bacon Brothers to create music. 
In addition to the private musical performance, guests will be treated to a reception featuring craft cocktails, heavy appetizers and small bites  
Set in an iconic NYC venue, guests will take the city in and be entertained by The Bacon Brothers performance and learn more about the upbringing and musical career of the duo through an intimate Q&A experience.  
As a memento from this one-of-a-kind event, each guest will receive a curated gift bag featuring a signed memento from The Bacon Brothers, tour merchandise and other local NYC treats.  
The Bacon Brothers, featuring Kevin & Michael Bacon, started over two decades ago. Refusing to be pigeon-holed, the brothers call their sound Forosoco, short for "Folk, Rock, Soul, Country." They've been featured by the BBC, Associated Press, SiriusXM, Paste Magazine, Americana Highways and performed on The Tonight Show with Jimmy Fallon and Ditty TV. They've participated in the 9/11 Memorial for The Grand Ole Opry's 20th Anniversary September 11th tribute, performed in Z.Z. Top – America Salutes You, hosted Love Rocks NYC and have served as judges in the American Songwriter Lyric Competition. To date, The Bacon's have released ten albums, most recently the 2020 release, The Way We Love, which featured six videos. Every summer, the 5-piece outfit winds its way across the U.S. playing to sold-out houses of enthusiastic fans along the way. It's little wonder that Americana Highways declared, "The entire band is precise and honed, you can tell they have been together more than two decades, and that adds to their ability to electrify the audience. This band's new nickname might as well be the 'Sizzling Bacon Brothers."
Experience Includes
Private musical performance by The Bacon Brothers
Q&A with The Bacon Brothers
Premium hospitality featuring craft cocktails, heavy appetizers and small bites in an iconic NYC venue
Custom gift bag with The Bacon Brothers merchandise and NYC treats
Tentative Event Schedule

| | |
| --- | --- |
| 6:00 PM                 | Guests arrive, greeted with specialty cocktail |
| 6:00 PM - 6:45 PM | Cocktail hour reception |
| 6:45 PM - 7:20 PM | Q&A with The Bacon Brothers |
| 7:20 PM - 8:15 PM | Performance by The Bacon Brothers |
| 8:15 PM - 8:30 PM | Post-Performance Cocktails / Dessert Bites, Guests Depart |
Please note: All times are Eastern time. Schedule subject to change. The event begins promptly at 6:00pm ET.
Event Location
Ludlow House – Velvet Room
139 Ludlow Street
New York, NY 10002