Andy Warhol's TV Exhibition-Private Preview and Opening Night Party
Arts & Entertainment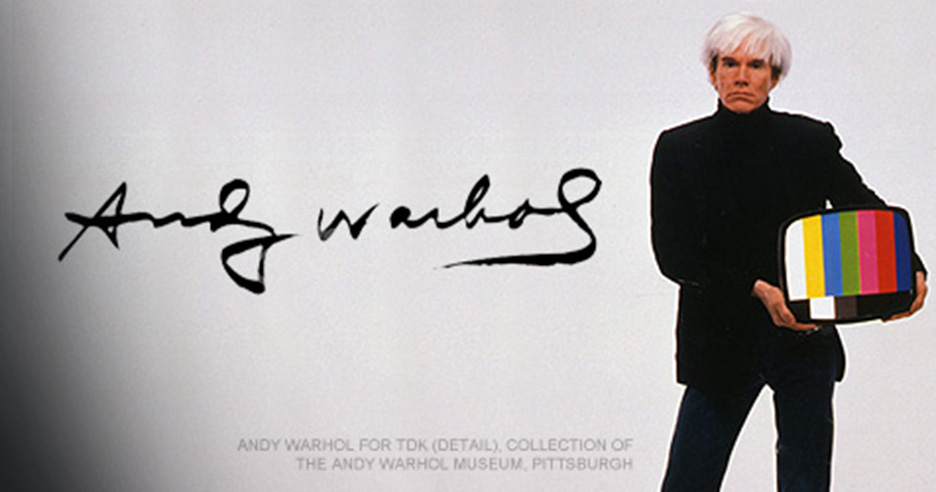 Inside Access and the Warhol Museum invite you to a private preview of the Andy Warhol's TV exhibition before it debuts to the public in New York City.
Conceived as a televisual companion to Interview magazine in the 1980s, Andy Warhol's TV featured rapidly interwoven interviews with the great, the good and anyone else Warhol happened to take a shine to. On individual viewing stations, the exhibition will showcase over forty episodes of Warhol's celebrity interviews with an array of film, art, and music stars who passed before the camera for casual conversations with Andy including; Grace Jones, Bianca Jagger, Debbie Harry, Paloma Picasso, Cindy Sherman, Steven Spielberg, Philip Glass and Keith Haring.
Your private preview begins with an introduction to this creative television exhibit by Warhol Museum, Director, Eric Shiner. During a champagne and lite bites reception, Eric will offer insights and fun facts about Andy Warhol and the development of Andy Warhol's TV exhibit before you walk through the dynamic multi-media installation on your own. Select individual installations will offer headphones and localized sound where you will have the opportunity to experience the oracle approach of "Andy Warhol's TV".
Coming to New York City for the first time, the exhibition will take place at the prestigious Affirmation Arts gallery. Following your private preview, this special evening will continue as you join three hundred invited guests for the opening party celebration honoring Andy Warhol's TV exhibition.
Experience Includes:
Champagne and lite bites reception
Private preview of Andy Warhol's TV before its public opening
Introduction by Warhol Museum Director, Eric Shiner
Opening party following preview
Event Date: Tuesday – March 5th, 2013
Event Times:
6:30 PM – 8:00 PM Private Preview of Andy Warhol's TV
6:45 PM – Exhibition Introduction by Warhol Museum Director, Eric Shiner
8:00 PM – Opening Party with Warhol Museum guests
10:00 PM - Party Ends
Event Location:
Affirmation Arts
523 West 37th St.
New York, New York 10018
Event Location
Affirmation Arts
523 West 37th St.
New York, NY 10018