An Exclusive Evening with Chef Bryan Voltaggio at Range
Culinary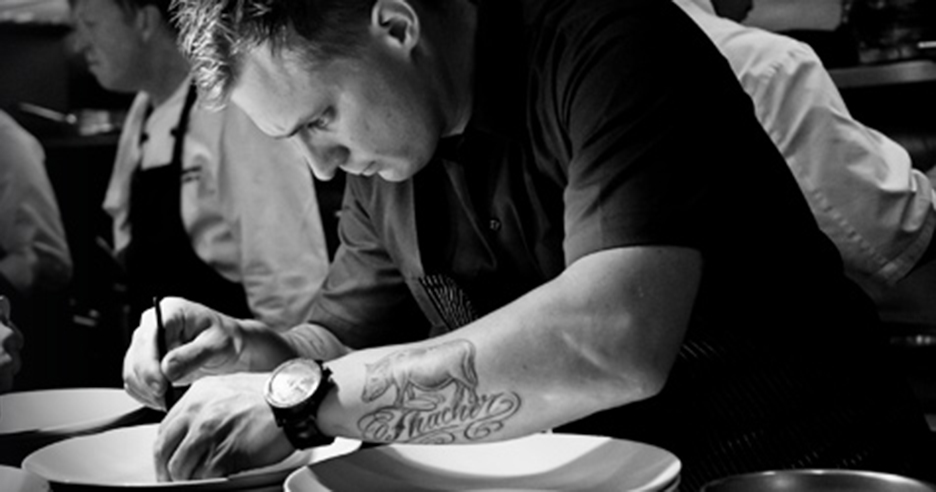 Discover the latest adventure in modern dining from author, television personality and award-winning Chef Bryan Voltaggio with this exciting event only from Inside Access from Chase. On Thursday, January 10, you're invited to Range, Chef Voltaggio's first solo venture in the ultra modern Chevy Chase Pavilion. Occupying 14,000 square feet, Range will feature an open kitchen, an extensive cocktail program, and a menu emphasizing fresh, local ingredients. Voltaggio, best known as a finalist on a top-rated televised cooking competition, leads by example through his promotion of farm-to-table cuisine—a movement changing the landscape of American cooking.
The evening begins with a cocktail reception featuring passed canapés and cocktails where guests will have the opportunity to mingle with Chef Voltaggio. Following the reception,a custom designed five-course wine paired tasting menu will be served in the private dining room.
Each guest will leave with a pre-signed copy of Chef Bryan Voltaggio's book VOLT Ink.: Recipes, Stories, Brothers, where you'll learn more about the recipes and recollections of this culinary luminary.
This event will include:
A cocktail reception featuring passed canapés, cocktails and wines, where Chef Voltaggio will mingle with guests
A private, five-course tasting menu with wine pairings
A pre-signed copy of the chef's recent cookbook, VOLT Ink.: Recipes, Stories, Brothers
Event Date:
Thursday, January 10, 2013
6:00pm – 10:00pm
Event Location:
Range
Chevy Chase Pavilion 5355
Wisconsin Avenue NW
Washington, D.C. 20015
Event Location
Range </br> Chevy Chase Pavilion
5355 Wisconsin Avenue NW
Washington, D.C. 20015