An Evening with Frank Pellegrino and Frank Pellegrino Jr. at Rao's Hollywood!
Culinary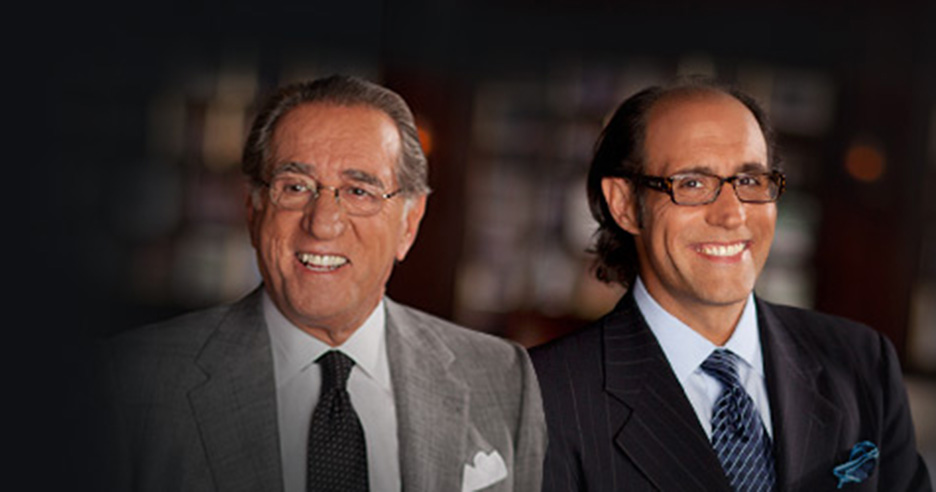 Your exclusive evening at Rao's Hollywood will begin with a cocktails and canapés reception featuring Rao's traditional Baked Clams and cocktails shaken by "Vikki the Vest." Meet Frank Sr. and Frank Jr. as you experience the tradition and ritual that the Rao's family believes is the heart and soul of Italian cuisine.
After the reception, Frank Sr. and Frank Jr. will invite you to sit down for a four-course Italian feast. Experience Rao's iconic recipes that have been passed down through generations by Vincent Rao and Anne Pellegrino, from Uncle Vincent's Lemon Chicken, to the classic Roasted Red Peppers with Pine Nuts and Raisins. Throughout the evening, Frank Sr. and Frank Jr. will share the charm and camaraderie that is part of the Rao's family.
Rao's Hollywood is the third installment of the legendary Rao's Restaurants. Located in the heart of Hollywood on the site formally occupied by the Hollywood Canteen, the restaurant embodies the nostalgic ambiance of its parent restaurant in New York with a Rao's Room, Chef's Room and Garden Terrace, complete with a Rowe bubbler jukebox playing Motown, Sinatra, 50's Doo Wop and more.
Take home the traditions of Rao's with a pre-signed cookbook from their collection.
Experience Includes:
Cocktail and Canapés Reception
Four-Course Dinner paired with wines
Meet & Greet and Photos with Frank Pellegrino Sr. and Frank Pellegrino Jr.
Pre-Signed Rao's Cookbook
Valet Parking
Event Date:
Thursday – October 30, 2014
Event Schedule:
6:00 PM Reception
7:00 PM Four-Course Dinner
9:30 PM Event Concludes
Event Location:
Rao's Hollywood
1006 Seward St.
Los Angeles, CA 90038
Event Location
Rao's Hollywood
1006 Seward St.
Los Angeles, CA 90038