An Evening with Basketball Analyst Kenny;The Jet; Smith
Sports & Leisure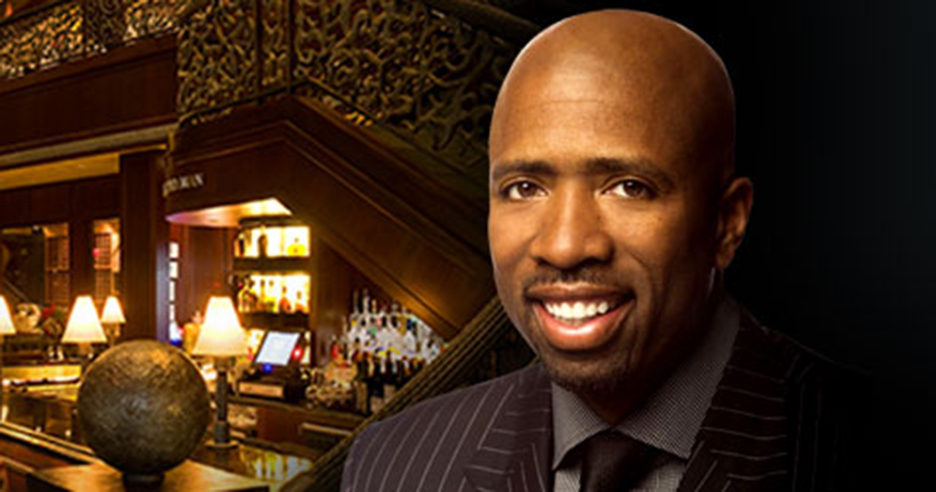 Enjoy an exclusive evening with a very special host—former Houston point guard and current television basketball analyst, Kenny "The Jet" Smith. Inside Access from Chase is pleased to invite you to relive the glory of Smith's 1994 and 1995 championship years in Houston and hear his thoughts and expert knowledge of the game as well as his experiences on and off the court.
It all happens at the iconic Del Frisco's Double Eagle Steakhouse in Houston. Your evening will start with a private cocktail reception featuring signature drinks and hors d'oeuvres as the anticipation builds for The Jet's entrance. Then, you'll take your seat as dinner is served and the floor is given to #30, better known off the court as Kenny Smith. As your senses are delighted by the impeccably prepared cuisine, you'll laugh and learn with Smith as he relates to you the excitement of making seven three-pointers in game one of the 1995 championship series, what he's learned since then about the game, and even what it's like on set for his award winning show basketball show.
As the meal draws to a close, you'll have a memory of an evening of exceptional access to a true sports champion that is only offered to a Chase United/Continental Card member. The next time you see Kenny Smith on television, you'll have the insider's perspective on his predictions and commentary.
Your event will include:
A private cocktail reception including delicious hors d'oeuvres and signature drinks
An exclusive dinner featuring former Houston point guard and current basketball analyst Kenny Smith who will discuss his championship years on the court and his experiences on his award winning show basketball show
Event Location
Del Frisco's of Houston
5061 Westheimer Rd
Suite 8060
Houston, TX 77056