An Evening on Broadway: How to Succeed in Business Without Really Trying
Arts & Entertainment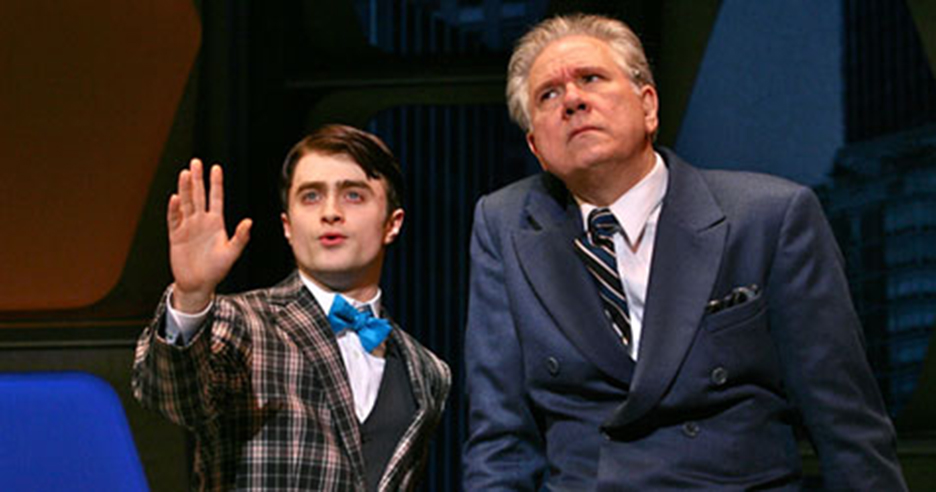 Experience Broadway as only Inside Access from Chase can bring it to you. You'll enjoy orchestra seats for a performance of Tony Award-winning How to Succeed in Business without Really Trying, starring acclaimed star Daniel Radcliffe and 2011 TONY® Award winner and five-time Emmy® Award winner John Larroquette.
Before the show, your evening begins at the world-famous toast of Broadway, Sardi's, where for over 90 years actors, celebrities and elite thespians alike have been served the finest in continental cuisine. Here, among their portraits, you'll be treated to a pre-theatre cocktail reception with a little bit of Broadway's magic mixed in.
Then, it's off to the Al Hirschfeld Theatre for How to Succeed in Business Without Really Trying. Open since late March 2011, this musical comedy has become the talk of the town with eight Tony Award nominations, including Best Musical Revival and Best Featured Actor (John Larroquette). Following the performance, you'll attend a private meet-and-greet opportunity with members of the cast within the Al Hirschfield Theatre. Here, you'll have exclusive access to some of the actors and actresses you just saw perform for a question-and-answer session where you'll learn behind-the-scenes information about the production that's not often shared with the public. As the evening ends, you'll be more than part of the audience—you'll be a Broadway insider.
Event included:
A pre-theater cocktail reception at Sardi's, the toast of Broadway
Orchestra seating for How to Succeed in Business Without Really Trying, the Tony Award-nominated show
A post-show question-and-answer session at the theater with members of the cast
Event Location
Al Hirschfeld Theatre
302 West 45th Street
New York, NY 10036