Join Chef Aarón Sánchez and his mother Chef Zarela Martinez for a "Guac and Talk" evening as they tell stories and share some favorite recipes during a Virtual Cook-along
Culinary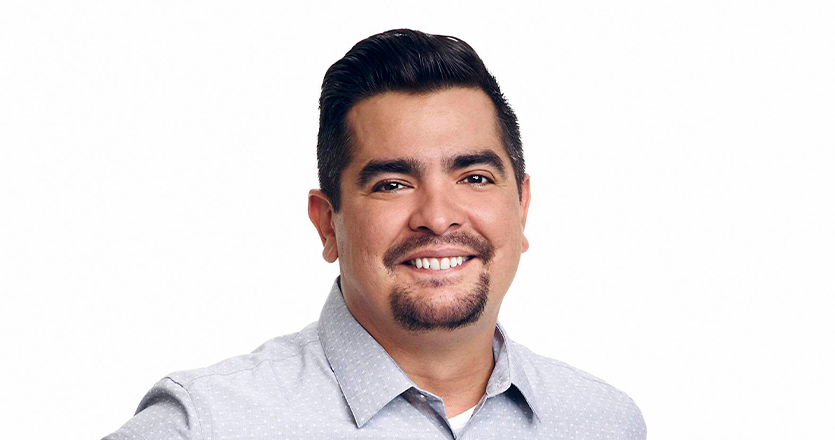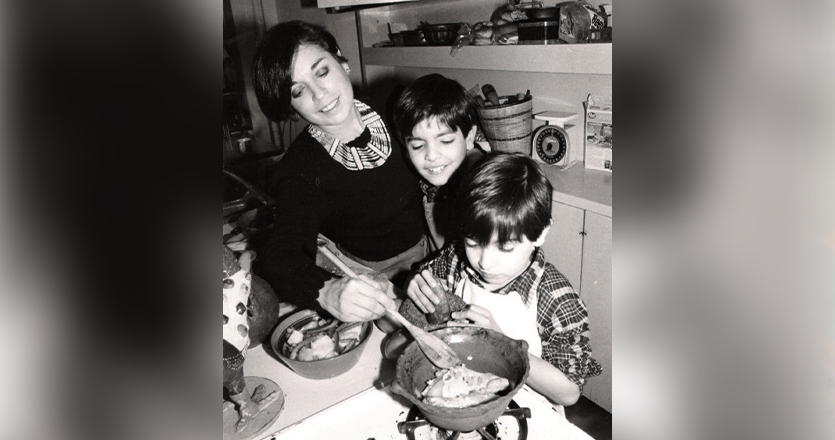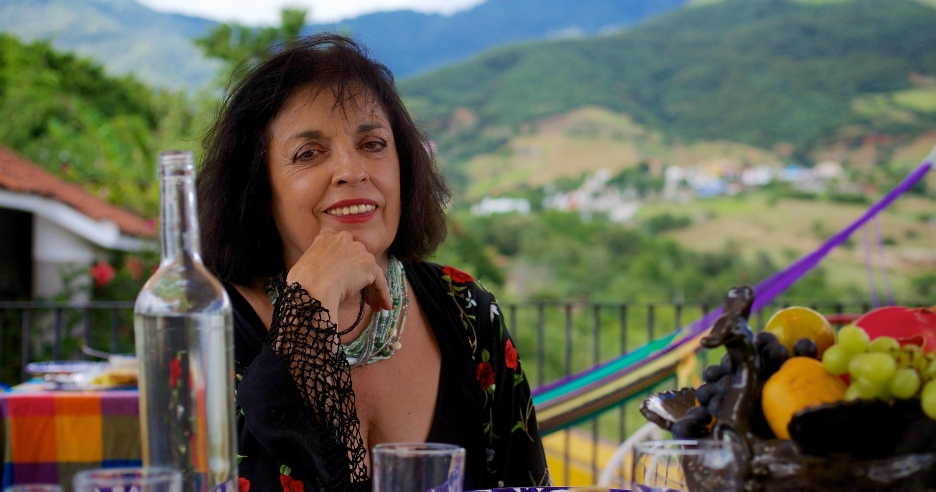 Cardmembers will join Chef Aarón Sánchez and his mother, Chef Zarela Martinez for a virtual Latin-inspired cook-along! Chef Aarón will prepare some of his favorite foods from his home in New Orleans while Zarela joins from her home in New York. Together, they will offer insights and stories about their culinary journeys, and Zarela will also share a few of her own personal memories and tips!
During this unique experience Chef Sánchez will demonstrate how to make his take on guacamole using the Molcajete included in the prep kit along with the Johnny Sánchez House Margarita. The duo will walk attendees through making Zarela's pineapple-ginger chicken wings with soy-pineapple glaze and will share tips for how to use the pickled vegetables and homemade tortillas also included in the kit for after the experience.
Now one of the world's most distinguished Latin chefs, Aarón is passionate about preserving his family's legacy through food and encouraging diversity in the kitchen. His mother Zarela — a fiercely determined and talented woman who is a pioneering chef and former restaurateur in her own right — is credited with bringing Mexican cuisine to the New York City dining scene in the late 1980's. In many ways, Aarón who lost his father at a young age, was destined to follow in his mother's footsteps.
Aarón is an award-winning chef, TV personality, cookbook author, chef/owner of Johnny Sánchez in New Orleans, and judge on FOX's series
MasterChef
and
MasterChef Jr.
The Aarón Sánchez Scholarship Fund is an initiative empowering aspiring chefs from the Latin community to follow their dreams and attend culinary school.
Zarela is the author of three cookbooks,
Food from My Heart
(1992),
The Food and Life of Oaxaca
(1997), and
Zarela's Veracruz
(2001). In 2013 she was inducted into the James Beard Foundation's
Who's Who of Food and Beverage in America
. Aarón and Zarela have also recently launched their new podcast with Heritage Radio Network titled "Cooking in Mexican From A to Z" in which they talk with experts about a multitude of Latin ingredients and share the history, meaning and uses behind them along with educational and entertaining stories and anecdotes.
Menu Featured:

Aarón's Signature Guacamole
Zarela's Pineapple-Ginger Chicken Wings with Soy-Pineapple Glaze
Johnny Sánchez' House Margarita
Prep Kit Includes:

Molcajete (Mexican mortar and pestle) (Package A)
Zarela's Pineapple-Ginger Soy Marinade
Aarón's Adobo Spice Blend
Pickled Vegetables
Johnny Sánchez' Signature Tortillas
Agave Nectar and Rimming Salt
(For margarita, alcohol not included)


Recommended Shopping List:

For Guacamole:

Serrano chile
White onion
Fresh cilantro
Juice of 2 limes
Avocados
Mexican oregano
Sea salt
Roma tomato, finely chopped
Optional, for garnish: crumbled queso fresco and sliced radish
Tortilla chips
For Wings:

Chicken wings
Substitution: Chicken breasts or chicken thighs
Green onions
White sesame seeds
Fresh cilantro
For Margarita:

Tequila blanco
Cointreau
Juice of 2 limes
Orange juice
Equipment needed:

For the Guacamole:
Chef knife (or paring knife)
Cutting board
Blender
Spatula or spoon
Molcajete
For the Wings:
Oven/stove
Oven-safe wire rack (or parchment paper)
Baking sheet
Small saucepan
Mixing bowls, assorted sizes
Aluminum foil
Tongs
Wooden spoon
Brush or spoon
Cutting board
Chef's knife
Instant thermometer
For the Margarita:
Cocktail Shaker
Small plate
Citrus squeezer (optional)
Please note: You will receive a detailed confirmation letter and additional event information via email. This virtual event will take place on Zoom. For best connectivity and viewing results, please download the software prior to the event. Please make sure you are joining from a desktop or a laptop device. If joining with a laptop, please ensure the power cord is connected. A headset is recommended. Logging on with a cellphone is not recommended for this event.
Specific log-in instructions for Zoom will be sent via email four (4) days prior to your event. This event is available nationwide with some ingredients shipped to Cardmembers' homes. Some of your meal is pre-prepared, although some heating or cooking is required. By purchasing this event, you agree that we can share your contact information with the restaurant to facilitate shipping. The restaurant will not share your information with others
.
Package B is only available to Cardmembers who purchase Package A.
Experience Includes
Interactive cook-along with Chef Aarón Sánchez and his mother Chef Zarela Martinez
Prep kits including molcajete (Mexican mortar and pestle), chicken wing marinade, pickled vegetables, tortillas, Aarón's Adobo spice blend, rimming salt and agave nectar with items shipped to Cardmembers – up to 2 days prior
Recipe card with prep instructions
Live Q&A with Cardmembers
Kitchen tips and preparation
A signed copy of Aarón's book, Where I Come From: Life Lessons from a Latino Chef
Tentative Event Schedule

| | |
| --- | --- |
| 5:45 PM - 6:00 PM | Guests log-on to Zoom |
| 6:00 PM - 6:05 PM | Welcome and introduction |
| 6:05 PM - 6:35 PM | Interactive cook-along with Chef Aarón Sánchez and his mother Chef Zarela Martinez |
| 6:35 PM - 7:00 PM | Live Q&A |
Please note: All times are Eastern. Schedule subject to change. The event begins promptly at 6:00 PM.
Event Pricing
Package A
$30
Capacity: 30
Prep Kit for 2 people, with access for 1 screen/device.
Package B
$15
Capacity: 10
Add an additional Prep Kit for 2 people to Package A. Does not include additional screen access, molcajete or book.
Event Location
Virtual experience held online via Zoom

Virtual Experience, Zoom