A Private Evening With Chef Mourad Lahlou at His New Signature Restaurant!
Culinary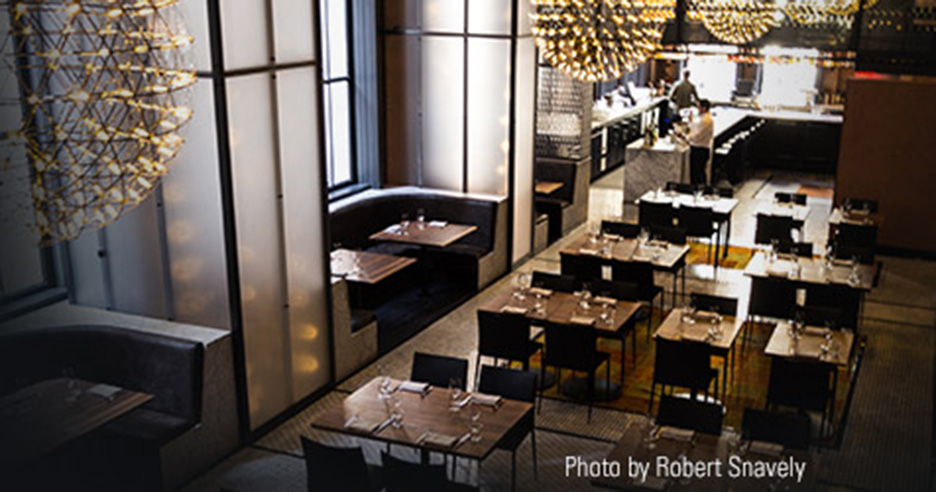 Chef Mourad Lahlou and his award-winning team will host a very special private evening at his new signature restaurant, Mourad. Located in the newly renovated PacBell Building, Mourad graciously features a modern interpretation of authentic Moroccan design, in perfect harmony with the cuisine.
Born and raised in a large family in Marrakesh, Mourad Lahlou came to the United States when he was 20 to study economics. Missing his native cuisine, he taught himself how to recreate his favorite Moroccan dishes with local ingredients and his own inventive techniques. Before long, he had embarked on a journey that would lead to a career as a pioneering Moroccan American chef.
Now recognized as one of the most dynamic and creative chefs in the country, Chef Mourad's strikingly modern reinventions of traditional Moroccan dishes showcase the great flavors of his native cuisine in ways that harmonize with the fresh, local, artisanal ingredients available in Northern California. In 2010, Chef and founder Mourad Lahlou's restaurant Aziza became the first Moroccan restaurant in the United States to receive a Michelin Star and has retained its star status since that time.
At Mourad, you will be welcomed with warmth and comfort into the restaurant and treated as a guest would be treated in a Moroccan home. During the reception, champagne, wine and cocktails will be served with a selection of hors d'oeuvres. During this time, you may also visit the open kitchen to look on as the team prepares dinner.
Following the reception, you will be invited to pass under the wine room bridge and enter the main dining room for dinner where Chef Mourad will specially curate a six-course evening served in the style of la'acha, which is a Moroccan family style of dining. Wines for the evening will be handpicked by Master Sommelier, Alan Murray.
Experience Includes:
Private cocktail reception
Optional kitchen tour
Six-course dinner
Photos with Chef Mourad Lahlou
Pre-signed copy of Mourad: New Moroccan
Event Date:
Tuesday – August 18, 2015
Event Schedule*:
6:30 PM Cocktail reception
7:00 PM Guests seated for dinner
9:30 PM Event concludes
*Schedule subject to change
Event Location:
Mourad
140 New Montgomery St. #1
San Francisco, CA 94105
WEB00134
Event Location
140 New Montgomery St. #1

San Francisco, CA 94105