A Private Evening with Apollo 11 Astronaut Buzz Aldrin at Space Center Houston!
Arts & Entertainment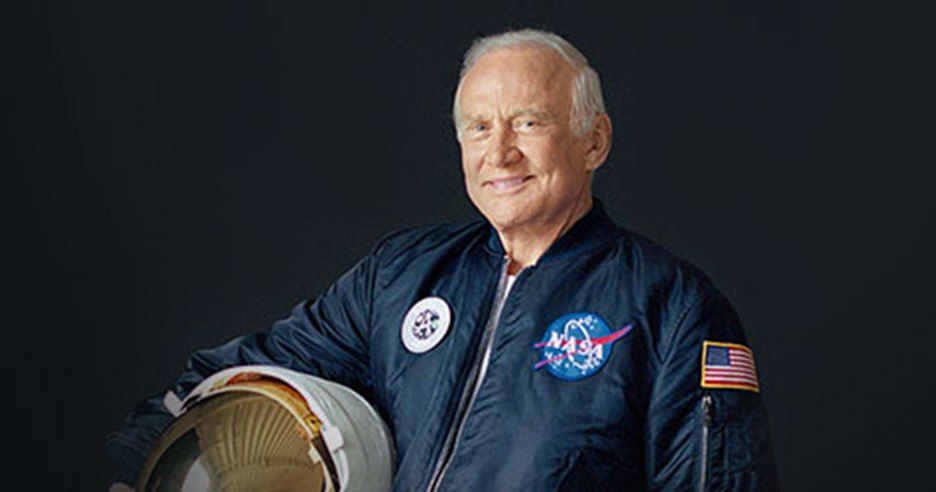 Astronaut Buzz Aldrin established a new record for extra-vehicular activity (EVA or spacewalk) in space on the Gemini XII orbital mission. He has logged 4,500 hours of flying time, 290 of which were in space, including 8 hours of EVA. As backup Command Module Pilot for Apollo VIII, man's first flight around the moon, Buzz significantly improved operational techniques for astronautical navigation star display. In 1969 Buzz Aldrin made his historic Apollo XI moon walk becoming the second man to walk on the moon. This heroic endeavor was witnessed by the largest worldwide television audience in history.
Your special evening will begin with small-group NASA Tram Tours of the working NASA facility, Johnson Space Center, across the street from Space Center Houston (SCH). Guided by senior and seasoned staff, the tours will feature NASA's Historic Mission Control, Saturn V Rocket and the Astronaut Training Center. Prior to the Inside Access program start, cardmembers will have the opportunity to tour SCH on their own during public hours.
Following the NASA Tram Tour, the wine and hors d'oeuvres reception will take place in Starship Gallery, home to space-flown artifacts, including Apollo 17, the Skylab 1G Trainer and the Lunar Vault. Buzz Aldrin will join guests during dinner in the Astronaut Gallery which features flight suits dating back to the Gemini missions of the early 1960s. Guests will hear first-hand about his fascinating career in space exploration and have an opportunity to ask questions.
Experience Includes:
Opportunity to Tour Space Center Houston During Public Hours
Private NASA Tram Tour
Reception in Starship Gallery
Dinner in Astronaut Gallery
Remarks and Questions & Answer Session with Buzz Aldrin
A Pre-Signed copy of one of Buzz Aldrin's books
Event Date:
Thursday – July 16, 2015
Event Schedule*:
2:00 PM – 5:15 PM Optional Self-guided Touring of SCH During Public Hours
5:30 PM Check-in for Private NASA Tram Tour
7:30 PM Reception and Dinner
10:00 PM Event Concludes
*Please note: Schedule subject to change. This is not an autograph session. A detailed itinerary will be provided with event confirmation. All minors must be accompanied by an adult who has purchased the package.
Pricing:
Packages are priced as follows: $200 for Adults and Children above 12 years of age, $150 for Children 12 years of age and under. Children under the age of two are free but they must be included in your reservation.
Event Location:
Space Center Houston
1601 NASA Pkwy
Houston, TX 77058
WEB00132
Event Location
Space Center Houston 1601 NASA Pkwy

Houston, TX 77058