A Private Evening at The Pass & Provisions with Chef-Owners, Seth Siegel-Gardner and Chef Terrence Gallivan
Culinary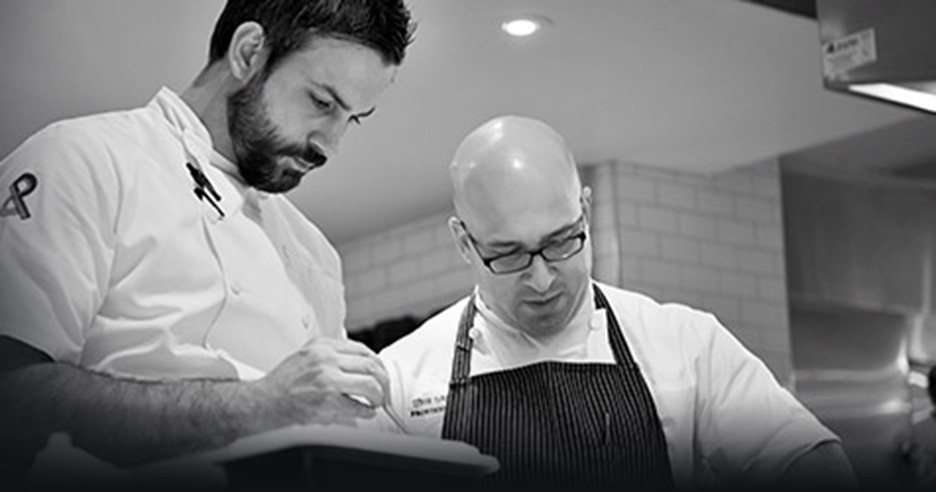 Your exclusive evening hosted by Chefs Seth Siegel-Gardner and Terrence Gallivan will begin in The Pass & Provisions' warm casual neighborhood bar with a cocktail and canapés reception highlighting signature items from the Provisions menu. The Chefs will bring the essence of the season to each dish with a specially curated menu.
Following the reception, you will be escorted through Provisions, to "The Pass," known in the restaurant business as the bridge between the kitchen and dining room where cooks, chefs and front of house staff converge to plate, garnish and expedite a menu. Seated in this central point in the heart of the restaurant where ideas are executed, you will be treated to a five-course dinner with a selection of wines featuring a summer-inspired menu specially curated by Chef Seth and Chef Terrence.
Since meeting in NYC in 2005 while running Gordon Ramsay's Maze, it has been Gallivan and Siegel-Gardner's purpose to create a venue dedicated to the dishes that result from their history and collaboration. With the goal of creating a solidly pleasing and intimate Houston refuge, Gallivan and Siegel-Gardner's The Pass & Provisions connects the geographical complexity of previous stints at restaurants Aquavit, August, C-House, Auerole, The Modern, The Fat Duck, Viajante, Kata Robata, Alto and Fiamma, transforming a global pedigree into an elegant, regional cuisine all their own. The elegant atmosphere comes to life in a historic imported foods warehouse and home to the original Antone's Po Boy Deli.
During a casual question and answer session you will hear first-hand about what inspires this chef duo and will have an opportunity to meet the chefs and take photos with the open kitchen as the backdrop.
Package Includes:
Cocktail and Canapé Reception in The Bar at The Pass & Provisions
Five-Course Dinner in The Pass
Photos with Chef-Owners Siegel-Gardner and Gallivan
Event Date:
Wednesday - June 25, 2014
Event Schedule:
6:30 PM Cocktail and Canapé Reception
7:00 PM Seated for Dinner
9:30 PM Event Concludes
Event Address:
The Pass & Provisions Restaurant
807 Taft St., Houston, Texas 77019
Event Location
807 Taft St.

Houston, TX 77019