A Private Dinner with Bravo's Top Chef Masters Finalists Chef Jennifer Jasinski and Chef Jorel Pierce at Euclid Hall
Culinary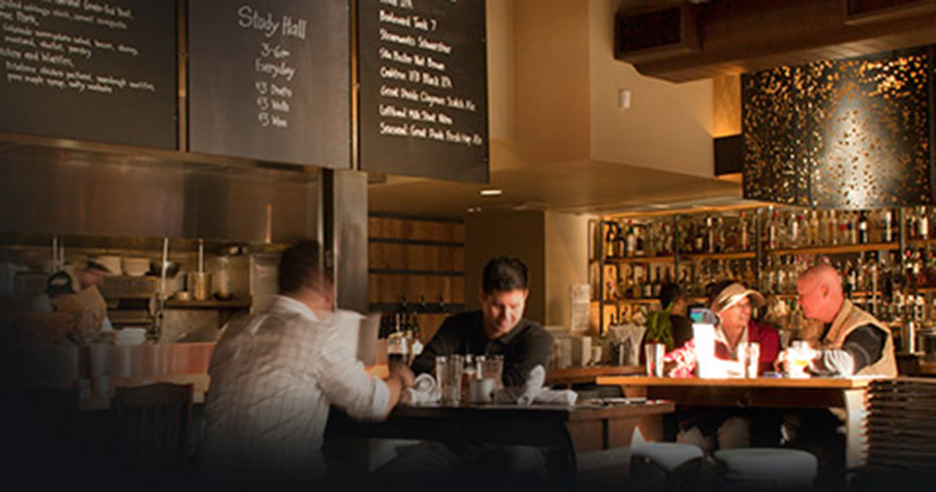 Enjoy this very special private dinner at Euclid Hall in Denver with Bravo's Top Chef Masters finalists Jennifer Jasinski and Jorel Pierce as these creative culinary minds curate a four-course Inside Access evening paired with wine and beer selections. As a special twist for the evening, Chef Jennifer and Chef Jorel will use the same seasonal ingredients to create their interpretations of one appetizer and the first course of your meal. The rest of the menu will feature signature items from Rioja and Euclid Hall.
Your evening will begin with passed hors d'oeuvres and a beer and wine reception with signature appetizers and the first chef duel item. Chef Jennifer and Jorel will explain their inspirations behind their creative approach. Following the reception, you will be seated for a casual four-course dinner. The first course will be served with Chef Jasinski and Chef Jorel's interpretations side by side along with a wine and beer selection. The remainder of the meal will be a collaboration between the chefs.
You will also have the opportunity to ask questions and take photos with the chefs and learn about their lives in and out of the kitchen.
Euclid Hall has been a hit since opening in 2010. Westword named it "Best New Restaurant" in 2010 as well as "Best Place to Pair Beer and Food" in 2012. Author of The Perfect Bite, Chef Jennifer Jasinski has won several distinguished awards including Chef of the Year, Best New Chef, Rising Star and more in Denver Magazine, Restaurant Hospitality, Nation's Restaurant News,
The Denver Post, eater.com and 5280 Magazine. Chef Jaskinski was most recently named
"Princess of Porc!" 2014 at Denver's Cochon 555. Chef Jorel Pierce was recently named a 2014 semifinalist for Rising Star Chef by the James Beard Foundation.
Event Includes:
Hors d'oeuvres Reception including one "Chef Duel" Appetizer
Four-Course Dinner including one "Chef Duel" Course with Beer and Wine Pairings
Question & Answer Session and Photos with Chef Jennifer Jasinski and Chef Jorel Pierce
Event Date:
Wednesday - May 28, 2014
Event Schedule:
6:30 PM Reception
7:15 PM Dinner
9:00 PM Photos and Q&A Session with Chefs Jasinski and Pierce
9:30 PM Event Concludes
Event Address:
Euclid Hall
1317 14th Street
Historic Larimer Square
Denver, Colorado 80202
Event Location
1317 14th Street
Historic Larimer Square
Denver, CO 80202