A Pre-show Reception and Premium Seats to The Joffrey Ballet's The Nutcracker
Arts & Entertainment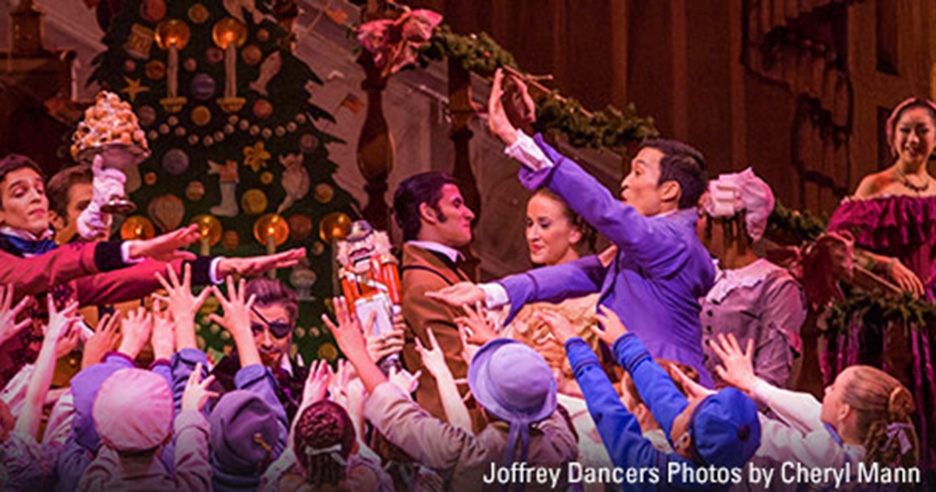 Hailed as "America's Company of Firsts," The Joffrey Ballet's long list of "firsts" includes being the first dance company to perform at the White House at Jacqueline Kennedy's invitation, the first to commission a rock 'n' roll ballet, the first and only dance company to appear on the cover of Time magazine, and the first company to have had a major motion picture based on it, Robert Altman's The Company.
During the private pre-show reception, Inside Access guests will be offered hors d'oeuvres, beer, wine, and holiday-inspired beverages. Two ballerinas in Nutcracker costumes will be available to take photos with guests.
Celebrate the holiday season and create lasting memories with family and friends at The Nutcracker. Cardmembers will commemorate this special experience with a pre-signed program from the performance and a pre-signed pointe shoe from a ballerina.
Experience Includes:
Pre-Show Reception and Photos with Two Dancers
Premium Seats to The Joffrey Ballet's The Nutcracker
Pre-Signed Program*
Pre-Signed Pointe Shoe*
*Please note: The program will be signed by someone from the artistic team. The shoe packet contains a pointe shoe used in a performance, signed by the dancer whom the shoe belongs to, as well as a bio of the dancer.
Event Date:
Thursday – December 18, 2014
Event Schedule:
5:30 PM Pre-Show Reception
7:00 PM The Nutcracker Performance
9:20 PM Performance Concludes
Event Location
NO VENUE

Chicago, IL 00000