A Day of Wine & Discovery at Flavor! Napa Valley®
Culinary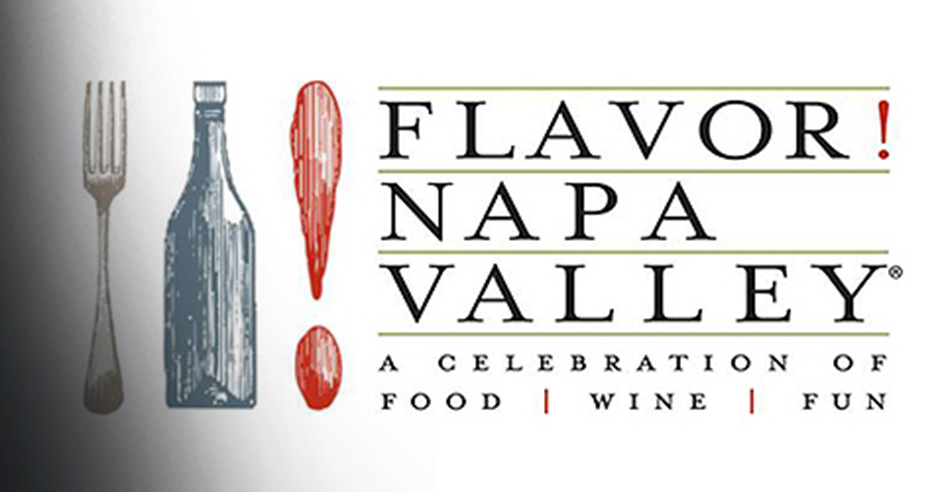 Your experience will take place on Friday and begin at the acclaimed Grgich Hills Estate winery with a private "Unforgettable Tour," designed by Vintner Hall of Fame inductee Miljenko "Mike" Grgich. Guests will begin the tour in the winery's educational vineyard, and follow the path from when the grapes are still on the vine, until the juice goes into the bottle. You'll discover why Mike calls this journey "From our vineyard to your glass, naturally!"
Following the tour, Mike, his daughter Violet Grgich, and nephew Ivo Jeramaz will host a three-course lunch where guests will have the opportunity to taste special selections of red and white vintages, expertly paired with the cuisine from Goose & Gander, one of Napa Valley's acclaimed new restaurants.
Mike celebrates his 90th birthday this year and he'll share some of his favorites from the winery's library. Mike has been hailed as the "King of Chardonnay" ever since his 1973 Chardonnay beat the best of France at the historic 1976 Paris Tasting. Guests will taste his 2010 "Paris Tasting" Chardonnay, which is crafted in the same style as his winning Chardonnay that revolutionized the wine world.
Following your Grgich Hills Estate experience you will be transported nearby to The Culinary Institute of America's Greystone Campus in St. Helena to join the press, trade and sponsors for early access to the Flavor! Napa Valley® Appellation Trail Grand Tasting event.
As you explore wines throughout the evening from Napa Valley's 16 sub-appellations, and chat with winemakers, you'll have the opportunity to sample dishes from 25 area restaurants – all within the majestic Culinary Institute of America at Greystone. You will be among approximately three hundred guests to enter the event one-hour prior to the public. Sample wines from over 90 of Napa Valley's finest wineries including Cakebread Cellars, Caymus Vineyards, Joseph Phelps Vineyards, Staglin Family Vineyard, TOR Kenward Family Wines, and many, many others.
Just prior to entering the food and wine tasting, a national wine expert will offer Inside Access guests a brief introduction and tips for experiencing this grand walk-around evening.
*A detailed itinerary will be provided to cardmembers who purchase this package. Please note the schedule below for transportation details.
EXPERIENCE INCLUDES:
Private tour of Grgich Hills Estate winery
Three-course lunch and wine pairing
Question & Answer session and photos with Mike & Violet Grgich and Ivo Jeramaz
Early access to the Appellation Trail Grand Tasting (1-hour prior to the public)
Expert briefing prior to the tasting
Walk-around tasting with over 90 wineries and 25 area restaurants
Transportation via private motor coach from the Silverado Resort and Spa to Grgich Hills Estate winery, the Appellation Trail Grand Tasting at The Culinary Institute of America, and return to the Silverado Resort and Spa
HOTEL ACCOMMODATIONS
While hotel accommodations are not included in the above package, Silverado Resort and Spa is offering an Inside Access rate for either a Resort Guestroom or a One Bedroom Fireplace Suite (single or double occupancy) which should be booked and paid for separately by each cardmember at the Silverado Resort and Spa. Tucked into the rolling hills of world-famous Wine Country, Silverado Resort and Spa is a lovely Napa landmark located within minutes of over 400 wineries.
Book your room for up to 3 days prior (and post) the Flavor! Napa Valley experience by contacting Silverado directly at 800-532-0500 and ask for the Chase block (a limited number of rooms will be held until November 7nd, 2013, offer subject to availability). Taxes and daily resort fee will be added to your room rate.
HOTEL ACCOMMODATIONS - Choices Include:
1. One Bedroom Fireplace Suite Offer of $227 per night (single or double occupancy) **
Features a wood-burning fireplace
Full kitchen which includes a stove, microwave and refrigerator with your own private dining area
2. Resort Guestroom Offer of $167 per night (single or double occupancy)**
All room reservations include:
Parking
Complimentary wireless internet access
Access to the Fitness Center
Heated pool
**Applicable daily resort fee of $20 and taxes will be added to each room night.
Event Date:
Friday, November 22, 2013
Event Times*:
Departure from Silverado Resort and Spa 11:30 AM
Grgich Hills Estate winery tour and lunch 12:30 PM
Transfer to The Culinary Institute of America 3:30 PM
Appellation Trail Introduction 4:00 PM
Appellation Trail Grand Tasting 5:00 PM
Transfer back to Silverado Resort and Spa 9:00 PM
*Schedule is subject to change
Event Location:
Napa, California
Event Location
Silverado Resort and Spa
1600 Atlas Peak Road
Napa Valley, CA 94558